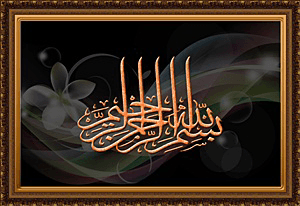 Bila anak cucu- cicit berkumpul beramai-ramai di rumah nek di Perlis, sambil sembang2 tu InsyaAllah kudap-kudapan tu banyak juga.Mana tidaknya, ada yang bawa goreng pisang, goreng keledek dan goreng cempedak (tapi yg dibawa pun hampir sama, sebab benda goreng ni la yg semua gemaq sangat).
Yang bestnya,jangan risau,ada orang kata dia pegang katering sepanjang hari di rumah tok wan. Maka hidangan tengahari, minum petang dan makan malam dia yang masak dan yang lain jadi pembantu ja.
Pak su Amir bawa mai jagung. Haaa…tunggu apa lagi. Anak buah,Athirah(anak Mak teh Ami) katerer tu bergegas pula untuk siap minum petang.
Kita buat cucur jagung. A family member had brought some fresh corns during a small family(around 30 members) gathering at great grand parents home in Perlis.So a niece had decided to prepare corn fritters for tea.
Cucur jagung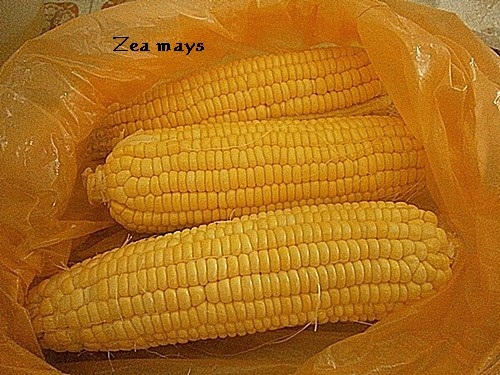 10 labu/tongkol jagung. 10 corncobs.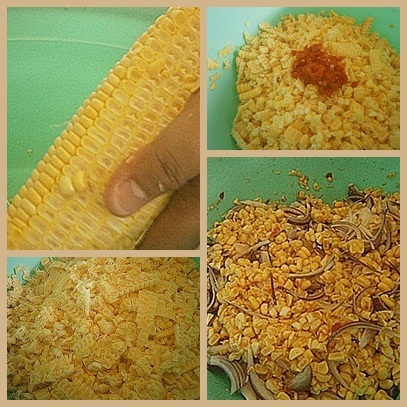 Tanggalkan isi-isi jagung dari tongkolnya. 

Remove the grains from the cob.

Masukkan 3 cb. serbuk udang kering ke dalam isi jagung. 

Add 3 tbsp of powdered dried shrimps into the grains.

Masukkan 3 biji cili besar yg ditumbuk. 

Add in pounded 3 big chillies.

Kacau sebati dan masukkan sedikit garam. 

Mix thoroughly and add some salt.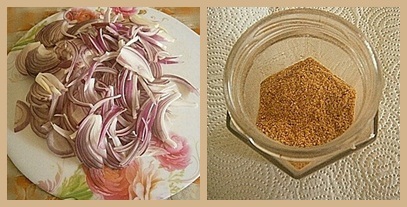 Hiris 3 biji bawang besar. 

Slice 3 onions.

Sediakan serbuk udang kering. 

Have ready powdered dried shrimps.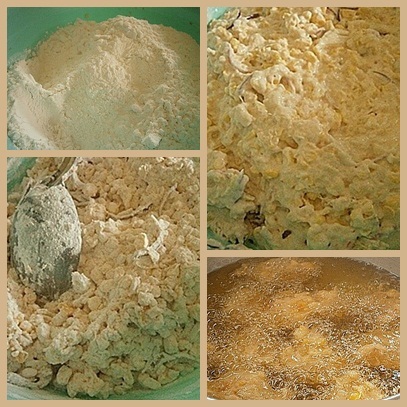 600 g tepung gandum. 

600 g wheat flour.

Gaulkan tepung ke dalam jagung.

Mix the flour well into the corn mixture.

Masukkan air cukup untuk melembap adunan.

Add in water enough to moistened the mixture.

Kaup adunan dengan menggunakan camca dan goreng dalam minyak yang panas. 

Use a spoon to scoop the batter and drop slowly into hot deep frying oil.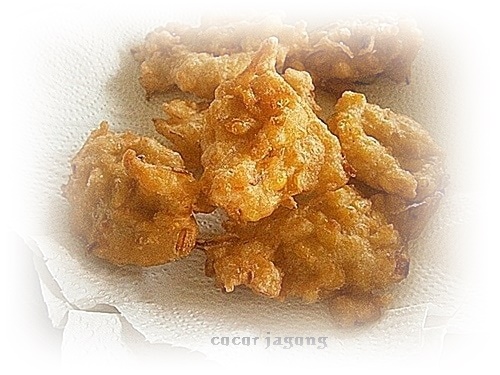 Alhamdulillah….. the first batch is ready.  Alhamdulillah…..gorengan pertama telah siap.