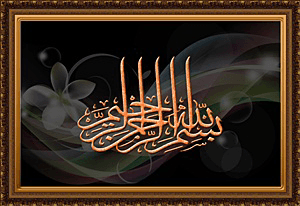 Dapat petua menggoreng bawang goreng ni dari buku2 resepi lama tapi tak ingat pulak yang mana satu. Semoga orang yang sudi berkongsi ilmu ini mendapat ganjaran daripada Allah s.w.t. Fried shallots are used as garnishings in some of the Malay dishes.This method(tips) of obtaining crispy fried shallots was given by someone in an old recipe book (can't remember the exact bk.). May Allah reward this person for her generosity in sharing her knowledge.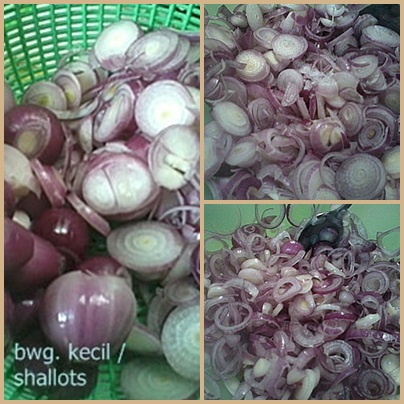 Bawang kecil dikupas dan dibasuh bersih. 

Peel and wash clean some shallots.

Hiris nipis2. 

Slice thinly.

Masukkan secubit garam. 

Add in a pinch of salt.

Gaul rata2 sambil relaikan relang2 bawang. 

Mix the salt thoroughly while separating the rings of the sliced shallots.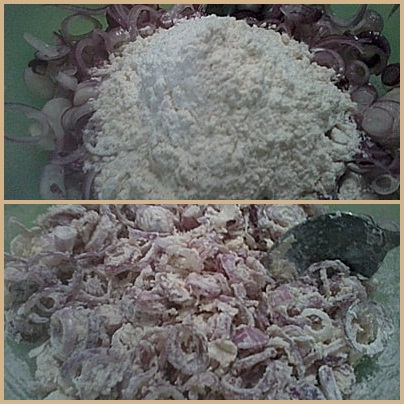 Masukkan tepung gandum cukup utk. menyalut kesemua hirisan bawang merah tadi. Add in wheat flour enough to coat all the shallot rings.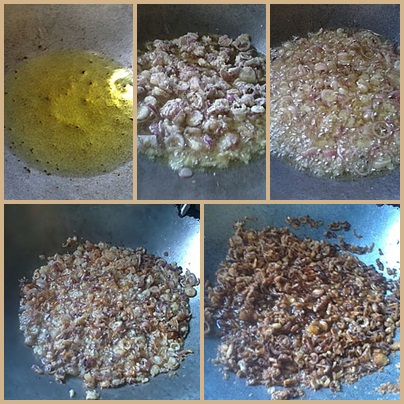 Panaskan minyak banyaknya (agar bawang terendam). 

Heat some cooking oil (enough to submerge the shallot rings).

Goreng hingga kekuning-kuningan dan rangup. Tutup api sebelum ia menjadi perang sebab dengan minyak yang masih panas, bawang akan menjadi perang keemasan.Tuang ke dalam penapis logam dan biar minyak sejat. Bila dah betul2 sejuk, simpan dalam bekas kedap udara.

Fry until the shallots are yellowish and crisp. Turn off the stove and with the remaining heat, the shallots will turn golden brown.Pour into a metal strainer and leave it to cool.Keep in an airtight container.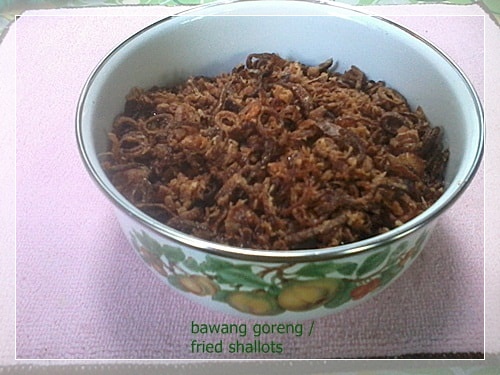 Alhamdulillah…..