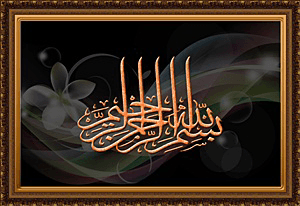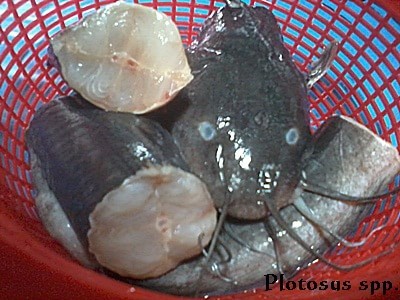 Bersih dan katam ikan sembilang. Clean and cut the eeltail catfish.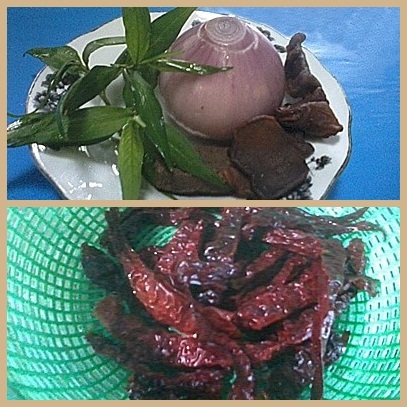 Bahan2 yang digunakan: bawang besar,belacan,asam keping,daun cenenghom/kesum dan bunga kantan(maaf,tiada dlm.gambar).

 The ingredients used: onion,prawn paste,Malabar tamarind,Vietnam mint and torch ginger (sorry,missed it out in the pic).

1 genggam cili kering dibuang biji,basuh dan rebus sebentar bagi cili kembang.Mesin cili. 

A handful of dried chillies.Remove seeds,wash and boil for awhile to soften the chillies.Blend the chillies.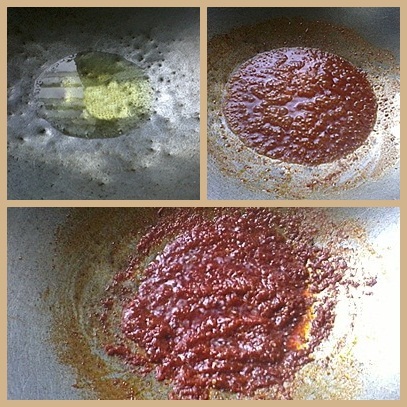 Panaskan minyak dalam kuali. 

Heat some cooking oil in a wok.

Tumis cili hingga wangi. 

Fry the chillies till aromatic.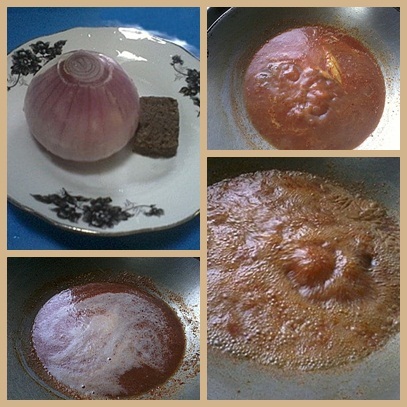 Mesin bawang dan sedikit belacan. 

Blend together onion and some prawn paste.

Masukkan bawang yg.dimesin. 

Add in the blended onion.

Masukkan asam keping dan bunga kantan. 

Add in Malabar tamarind and torch ginger.

Biar mendidih hingga hilang bau bawang.

 

Let it boils till the onion smell disappears.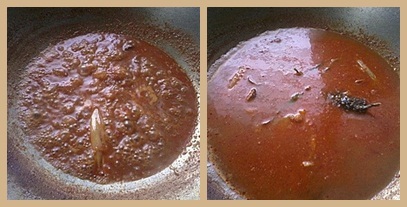 Biar kuah betul2 masak. 

Let the gravy cooks thoroughly.

Tambahkan air. Masukkan ikan dan daun kesum. Biar hingga ikan betul2 masak. Masukkan garam secukup rasa. Mesti ada masamnya juga. 

Add in water. Put in the fish and Vietnam mint. 

Let it boils till the fish is thoroughly cooked. 

Add in salt to taste. 

The soup should be sourish.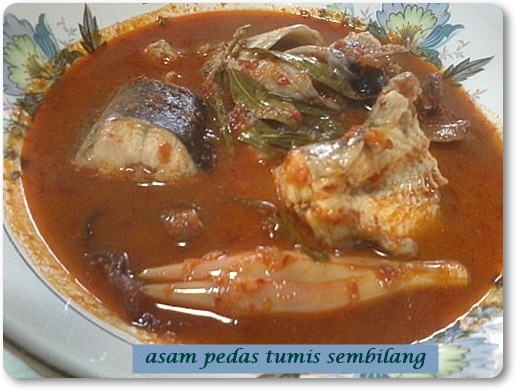 Alhamdulillah.It's ready. Alhamdulillah dah siap.