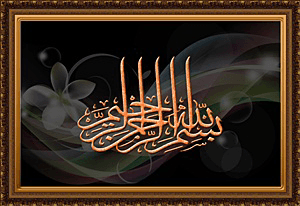 Ada orang panggil masakan ni pindang. Kami panggil dia asam pedas kuning.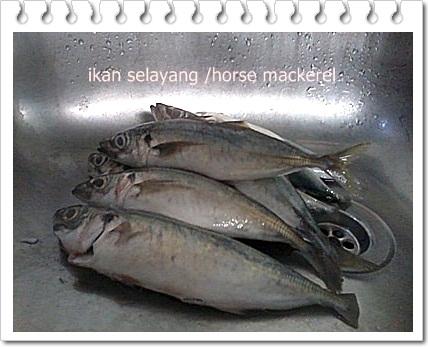 Kali ni dapat ikan selayang yang besar sikit. Kalau yang kecik tu, peniaga ikan panggil dia ikan tak cukup akai (akal) iaitu kanak2 lagi. This time around manage to get bigger horse mackerels.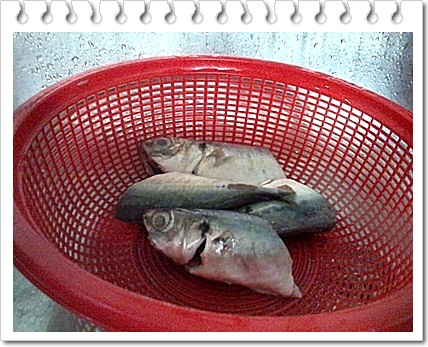 Ikan dicuci bersih dan dikerat dua.Wash clean the fish and halve them.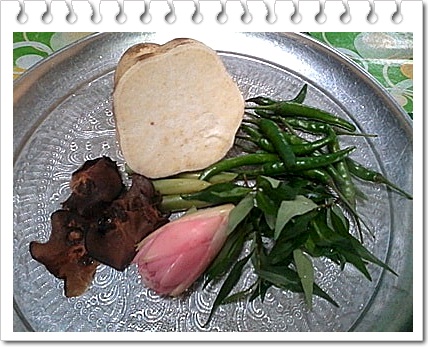 15 biji cili padi. 

15 small chillies. 

5 keping asam gelugor. 

5 pieces of Malabar tamarind.

1 – 2 kuntum bunga kantan. 

1 – 2 torch gingers.

sedikit daun cenenghom(kesum). 

some Vietnam mints.

sedikit ubi keledek. 

some sweet potato.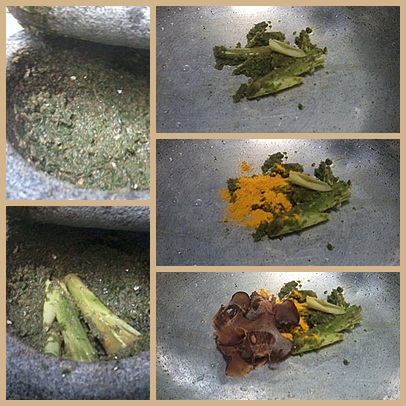 Tumbuk cili padi hingga lumat. 

Pound small chillies until fine.

Titik tangkai bunga kantan. 

Smash the stalk of torch ginger.

Masukkan cili dan tangkai bunga kantan ke dalam periuk. 

Put the pounded chillies and stalk of torch ginger in a cooking pot.

Masukkan 1 ct serbuk kunyit. 

Add in 1 tsp of turmeric powder.

Masukkan asam keping. 

Add in Malabar tamarind.

Masukkan air dan rebus naik hingga cili masak. 

Add water and boil until the chillies are well cooked.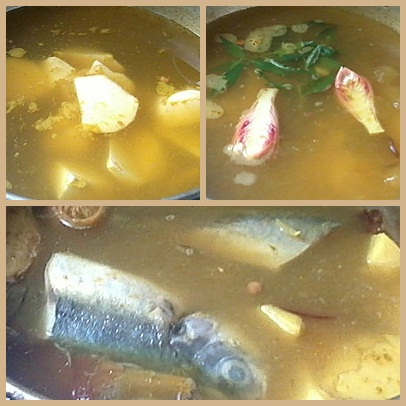 Bila cili telah masak, masukkan hirisan ubi keledek. 

When the chillies are well cooked, add in the slices of sweet potato.

Bila ubi setengah empuk, masukkan belahan bunga kantan dan daun kesum.

When the sweet potato is half way cooked, add in torch ginger and Vietnam mints.

Bila sayuran dah masak, masukkan ketulan ikan. 

When the vegges are done, add in the fish.

Masukkan garam secukup rasa. 

Add salt to taste.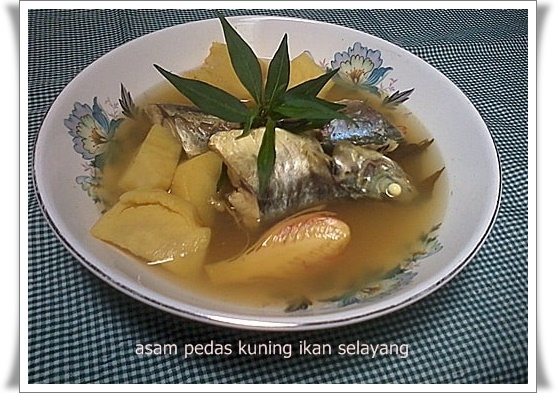 Alhamdulillah……..