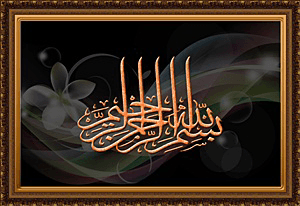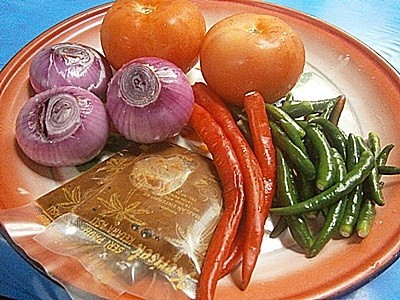 Ramuan2 untuk air asam / ingredients for the dip 'air asam'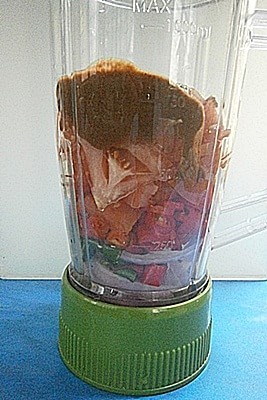 Di dalam pengisar, masukkan hirisan 1 biji bawang besar, 1 biji tomato,separuh dari cili padi, 1 biji cili besar dan kerisik.Mesin halus dengan air asam jawa.
Put 1 onion,1 tomato,half the amount of the small chillies,1 big chilly and the grounded roasted coconut in a blended. Add in tamarind juice and blend.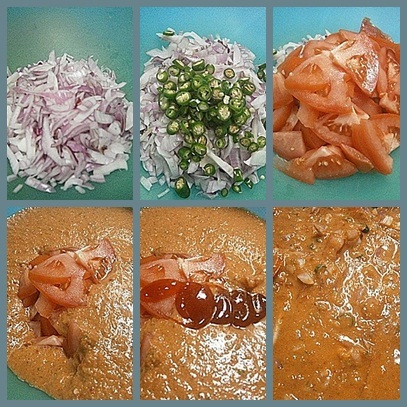 Rincik bawang besar dalam masukkan ke dalam mangkuk mengadun yang besar. 

Slice the onions and put them in a large mixing bowl.

Masukkan cili padi yang dirincik. 

Add in sliced small chillies.

Masukkan hirisan tomato . 

Add in sliced tomato.

Tuangkan bahan yang dimesin ke dalam mangkuk . 

Pour the blended ingredients into the mixing bowl.

Masukkan 3 cb. sos cili . 

Add 3 tbsp.of chilly sauce

Campur rata-rata dan masukkan gula dan garam secukup rasa . 

Mix thoroughly and add sugar and salt to taste. Alhamdulillah…  (prepared by Fiza)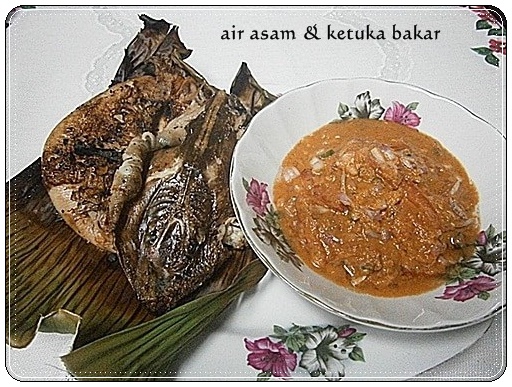 Hidangkan bersama ikan bakar . Serve with grilled fish.
Alhamdulillah… (disediakan oleh Fiza)