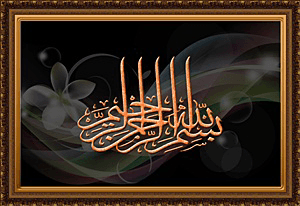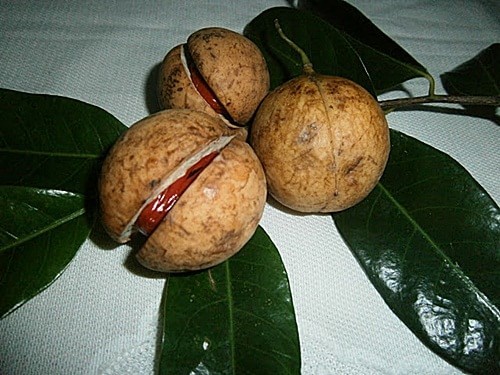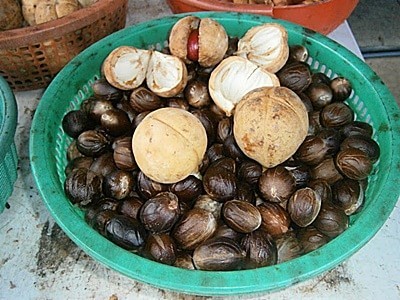 Buah pala ni ada yg.jantan dan betina.Yg. di sebelah kanan tu jantan (4 lekuk).Di sebelah kiri tu betina (2 lekuk). The nutmeg can be distinguished by its gender.The one to the right is a male (with 4 clefts).On the left is the female (with 2 clefts).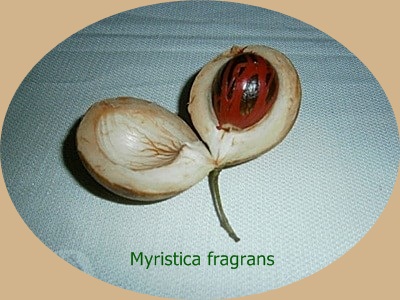 Belahan pala. Halved nutmeg.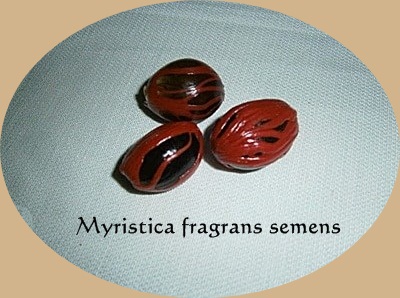 Biji pala. Buah yg.cukup masak mempunyai biji berwarna hitam dan selaput/bunga pala berwarna merah.Subhanallah.Cantiknya. Nutmeg seeds.A ripe nutmeg will have a black seed  covered with red mace.All praises to Allah.Such a beauty.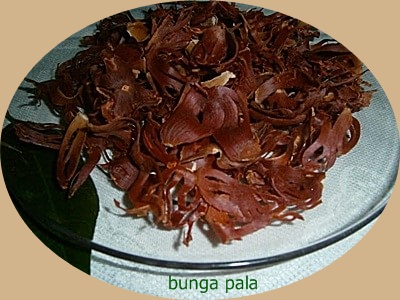 Selaput pala atau bunga pala kering.Ambil sedikit dan kunyah,dapat mengeluarkan angin dalam badan,juga sebagai ubat batuk. The dried nutmeg mace.Take a small bite and chew.It's good for flatulence and cough.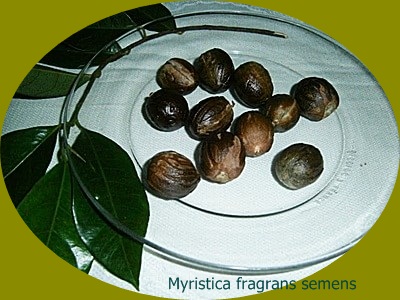 Biji pala kering. Dried nutmeg seeds.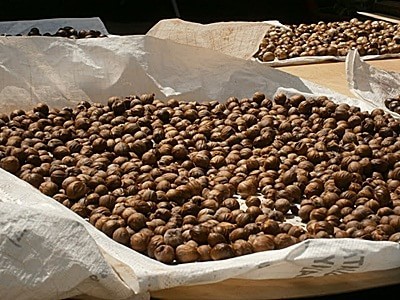 Orang2 Cina akan mengguna bahagian dlm.biji2 ini dalam masakan tertentu spt. masakan itik dan sayur jeruk (kiam chai/ham choy).Tujuannya utk.menghilangkan bau kuat itik dan juga utk.mengeluarkan angin disebabkan sayur jeruk.Orang2 Melayu menggunakan biji2 ini dlm.pengubatan luka2 dan pening kepala.Orang2 Barat menggunakan serbuk dari biji pala dlm.masakan mereka (cth.: kek pala).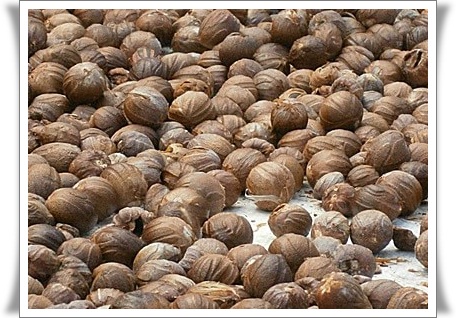 The Chinese will use the inner flesh of these seeds in certain dishes e.g.a dish of duck and kiam chai (pickled mustard).The purpose is to overcome the strong smell of the duck and to get rid of the wind caused by the kiam chai.The Malays use the seeds in treatment of wounds and dizziness.The Westerners will use the powdered form of the inner flesh in their cooking and baking(e.g.nutmeg cake).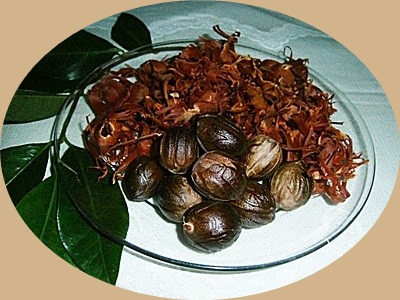 Biji dan selaput kering/bunga pala. Dried seeds and mace.