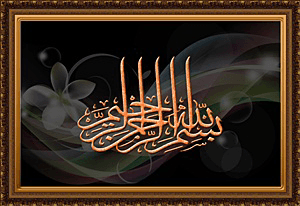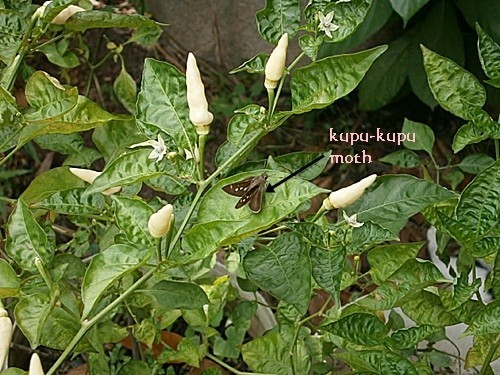 Oleh kerana kawasan ini sering dinaiki air, kami tanam pokok-pokok cili dlm.timba (container gardening).Kami panggil cili ni 'cabai susu' (tak tau pulak nama sebenaq).Daun-daun kerinting sbb. tak cukup ayaq la tu (ada hari x sempat siram).Pedas boleh tahan……,berdesing telinga. There's a moth resting on this chilly plant…… Since our area is prone to floods,we carry out container gardening.We call this small chillies "milk chillies"(don't know the exact name for it).The leaves seem to wrinkle,most probably due to the lack of water(there are days when we skip watering unintentionally).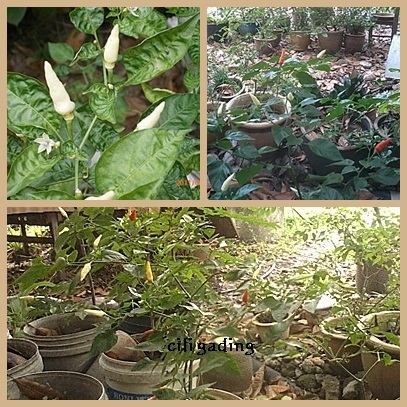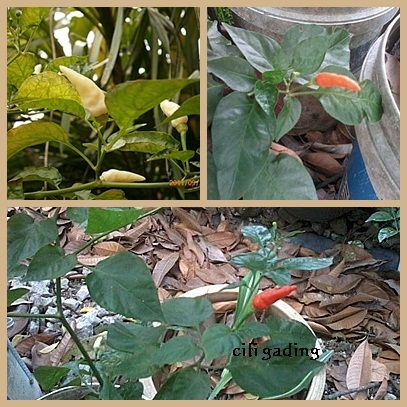 Warna cili akan berubah dari putih ke oren dan akhirnya merah. The colour of the chilly changes from white/cream to orange and finally to red.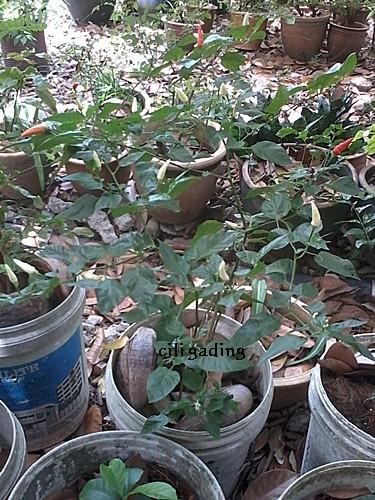 Hari ni (13/08/2013) orang yg.beri benih cili ni beritahu yg. cili ni bernama cili gading. Today (13/08/2013) the person who gave us the seeds of this chilly, told us that this chilly is called tusks/ivory chilly.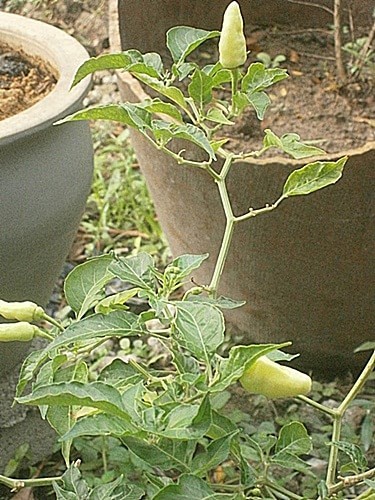 Cili ni rona hijau muda dan lebih besar dari cili gading. These light green chillies are bigger than the ivory chillies.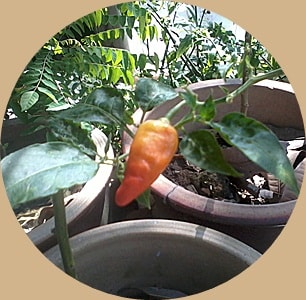 Cili hijau muda yang hampir masak sepenuhnya. The light green chilly that has almost fully ripened.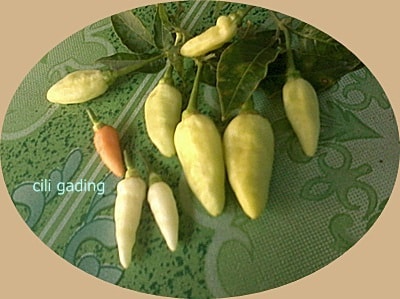 Perbandingan antara cili gading dan cili hijau muda. The comparison in size between the ivory chillies and the light green chillies.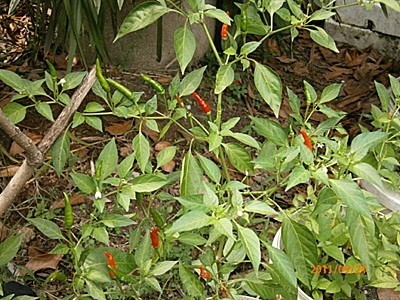 Yang ni cabai Siam atau cili Thai. Bajanya tahi arnab.Ada adik-beradik bagi tau,tahi arnab lebih berkesan dr.tahi kambing yg.dia pernah guna dulu.Pokok lebih subur. Warna cili akan berubah dari hijau ke perang(campuran hijau dan merah) dan akhirnya ke merah.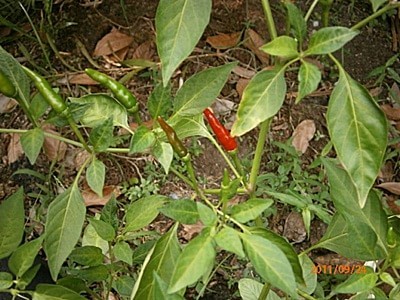 These are Thai chillies. The fertilizer used is rabbit dung. A relative had told us that rabbit dung is more effective to goat dung.He had been applying goat dung to his plants before but after using the rabbit dung, the plants look healthier.The colour of the chillies changes from green to brown(a blend of green and red) and finally to red. 
–♣–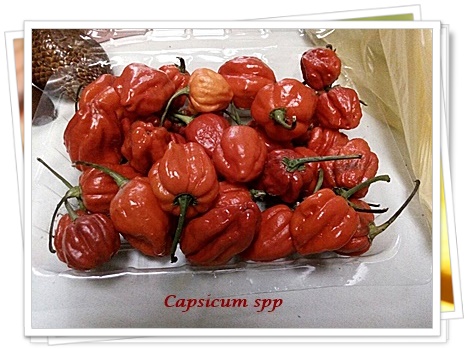 Cili ni adik beli di Cameron Highlands. Sebiji saja dlm sambal dah cukup  berdesing. Peniaga di pasar pulak panggil dia cabai/cili hantu (tak tanya sebab apa). The vegge seller calls these 'ghost chillies'
–♣–