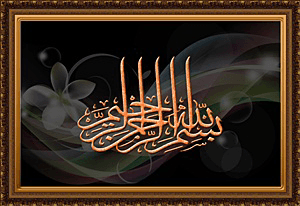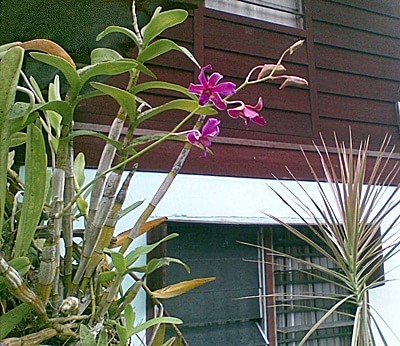 Orkid terbahagi kepada 2 kumpulan besar iaitu : monopodial dan sympodial. Orkid sympodial mempunyai  sub-kumpulan seperti : dendrobium,oncidium,cymbidium dan cattleya. Orkid sympodial secara kejadiannya melekat pada pokok dan berada di tempat tinggi, oleh itu untuk tanaman hiasan ia sesuai ditanam dalam pasu gantung kerana ia lebih menarik. Orchids are categorized into 2 main groups : monopodial and sympodial. Sympodial orchids meanwhile has  sub-groups such as : dendrobium,oncidium(eg. dancing-lady),cymbidium and cattleya. Sympodial orchids naturally grow on other plants thus at high spots.They are epiphytes gaining physical supports from their hosts. Sympodial orchids in hanging pots will naturally adorn our gardens .They are willowy.
Orkid tanah / Ground orchids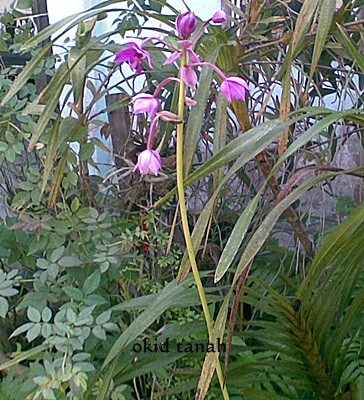 Orkid tanah berasal dari Asia Tenggara. Orkid ni berbunga sepanjang tahun.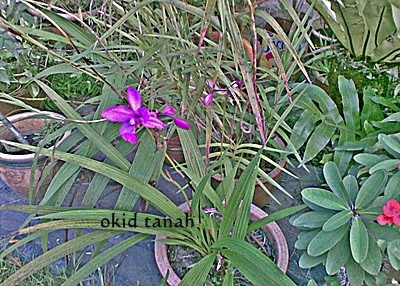 The ground orchids originated from South-east Asia.Flowering of the ground orchids is throughout the year.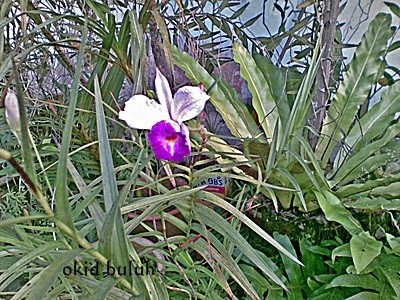 Orkid buluh. Bamboo orchid