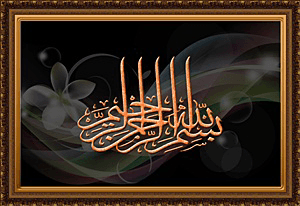 Bunga kertas
bougainvillea
Bila musim kemarau,bunga2 kertas menjadi2 menguntum berwarna-warni. During the dry season,the colourful bougainvillea blooms are everywhere.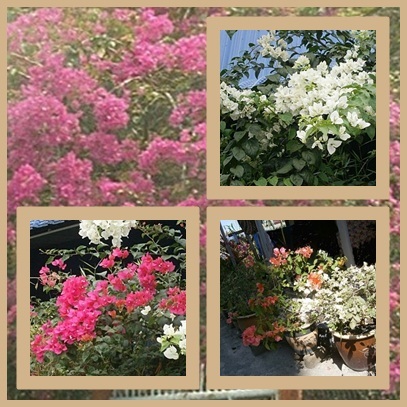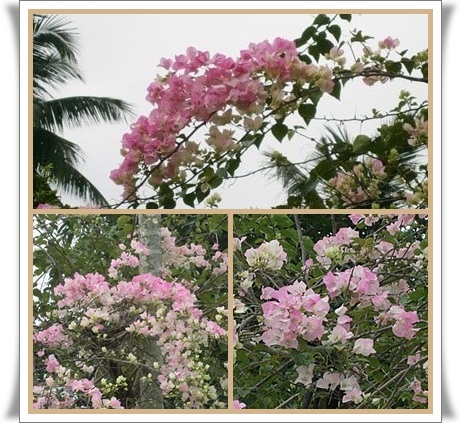 Bunga kertas dwi-warna,di Sungai Puyu,B'worth.
Bicolour bougainvillea.  
ﺳﺒﺣﺎﻥﷲ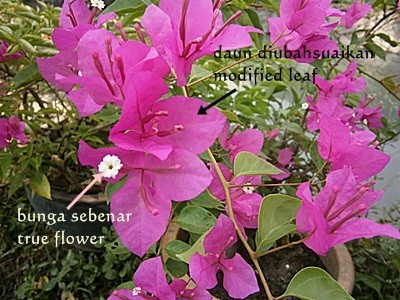 Bunga sebenar pada pokok bunga kertas ialah bunga putih yg.terletak di tengah2 tu.Kelopak berwarna-warni tu sebenarnya ialah daun2 yg.diubahsuaikan. ﺳﺒﺣﺎﻥﷲ  The true flower of a bougainvillea is the white flower in the centre.The colourful bracts are actually modified leaves. All praises to Allah.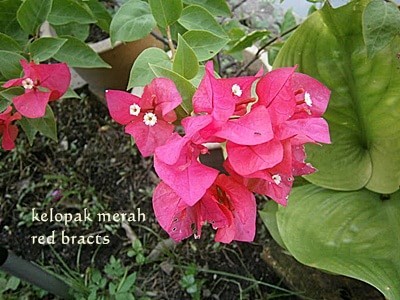 Red bracts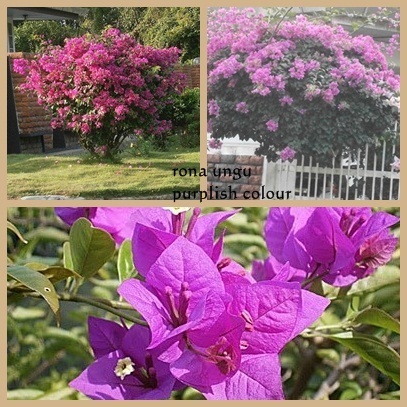 Bunga kertas ungu. Purple bougainvilleas.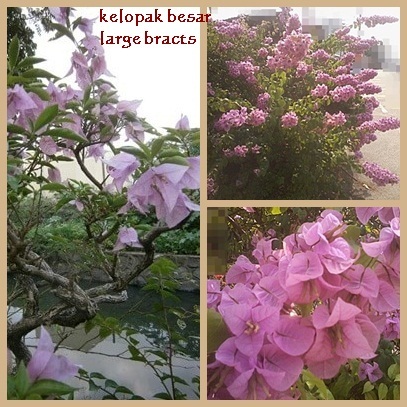 Bunga kertas kelopak besar. Bougainvillea with big broad bracts.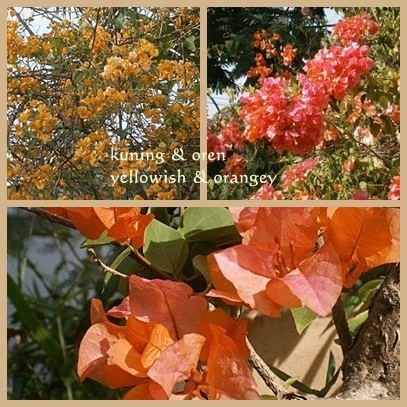 Bunga kertas kuning dan oren. Yellowish and orangey bougainvilleas.
Bunga kertas Siam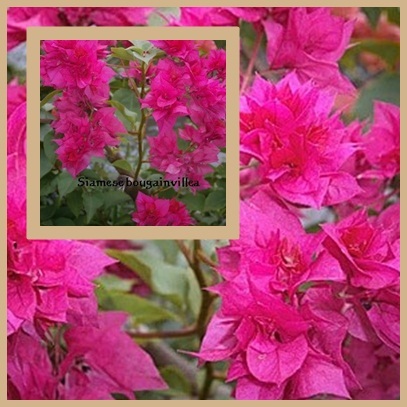 Siamese bougainvillea.
–♣–