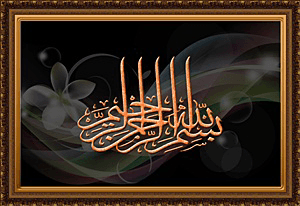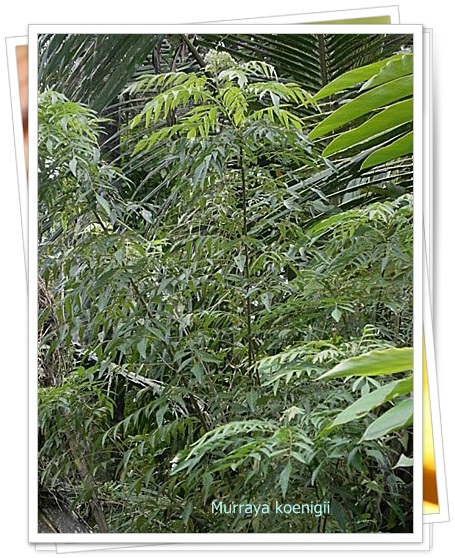 Karupulai/daun kari (Murraya koenigii) adalah dari famili yg.sama dengan oren,lemon,limau nipis/'lime'dan jenis 'citrus' yg.lain.Karupulai juga dlm.satu keluarga yg.sama dengan kemuning(Murraya paniculata).Kemuning dlm.B.Inggeris ialah satinwood,cosmetic-bark tree,mock orange atau orange Jessamine. The curry bush (Murraya koenigii) is of the same family with the citrus fruits and the satinwood/cosmetic-bark tree/mock orange or orange Jessamine (Murraya paniculata).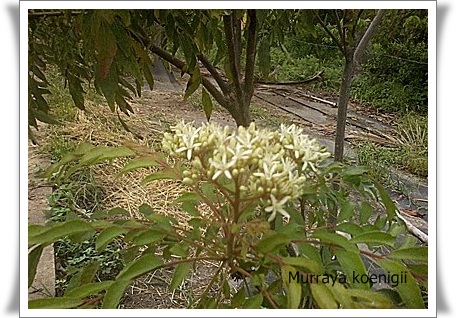 Bunga pokok kari.  Flowers of the curry bush.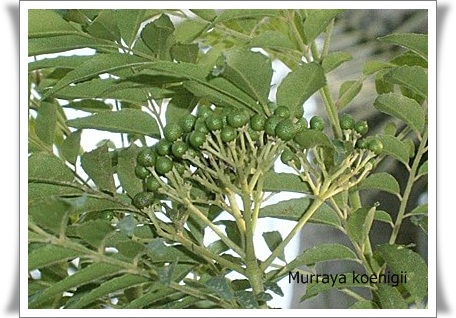 Macam buah limau…(dah adik beradik). Liken to the limes….(related).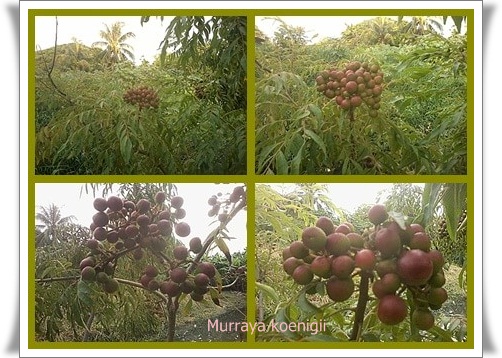 Buah2 karupulai yang hampir masak. Fruits are almost fully ripened.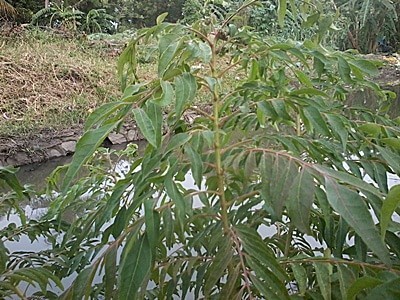 Jenis ni mempunyai daun yg.panjang sedikit dan runcing. This type has  narrow and tapering leaves.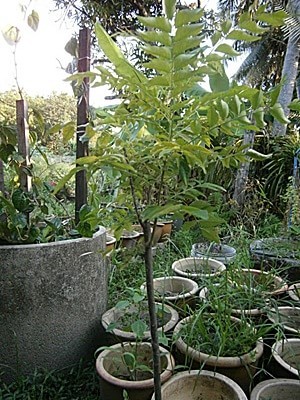 Pokok karupulai yg.kecik ni tumbuh sendiri dengan izin Allah jua.Burung2 menabur apa yg.mereka makan di sini.Jenis ni mempunyai daun yg.lebar. This young curry bush grew by itself ,in Allah's will of course.It  sprouted from the droppings of birds.It has broad leaves.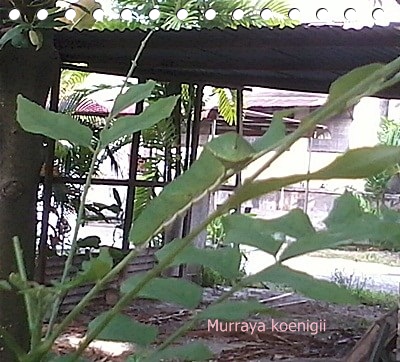 Kalau tak nampak ulat ni,boleh botak pokok karupulai ni dibuatnya. Penyamaran yang baik!. If you failed to notice this caterpillar, it can eat up the whole curry bush overnight. Nice camouflage!