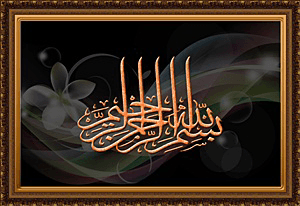 Belimbing segi atau belimbing besi / Star fruit
Buah belimbing besi adalah dalam keluarga yg. sama dgn. belimbing buluh.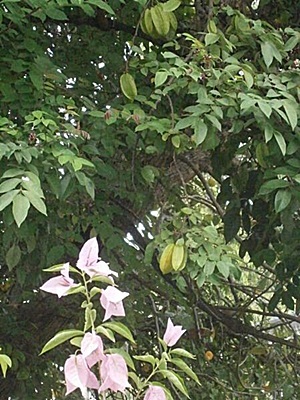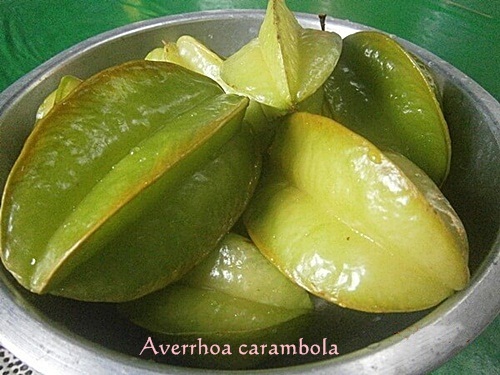 Buah belimbing besi ni ada yang masam dan ada yang manis. Buah yang masak dari jenis yg. masam ada gunanya,ia boleh diguna untuk menghilangkan bau hanyir dan lendir pada ikan2 air tawar seperti ikan haruan dan puyu.  There are 2 types of star-fruit namely the sweet and the sour types. The ripened fruits of the sour star-fruit are useful, like removing the smell and slime from freshwater fishes.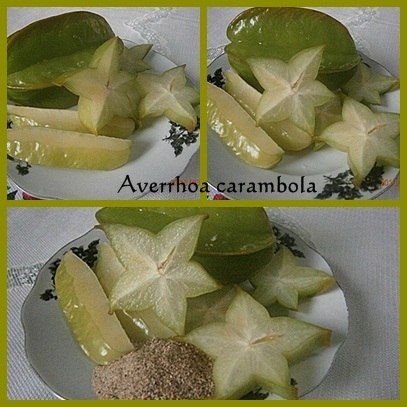 Subhanallah. Bila dipotong melintang buah ni berbentuk bintang. Yang jenis manis ni boleh dimakan begitu saja.Ia boleh juga dicampur dalam rojak.  Subhanallah. The cross-section of the star-fruit resembles the star and that's probably how the name of this fruit derived.These sweet star-fruits can be eaten on its own.
Buah yg.jenis banyak air ini boleh juga dicicah dengan serbuk asam.  This succulent fruit can also be dipped in some powdered dried plums.
 — ♣ —