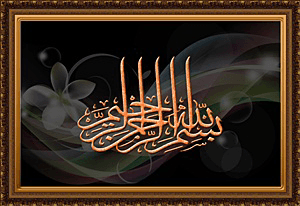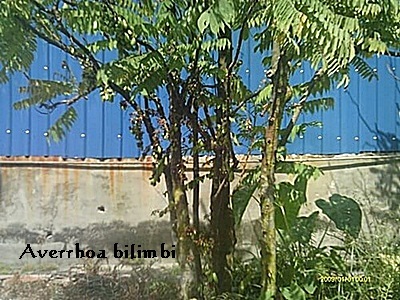 Pokok belimbing buluh (Averrhoa bilimbi)dari keluarga yang sama dengan belimbing segi (Averrhoa carambola).Buah belimbing buluh ni kalau masak lemak cabai melaka ngan udang…sedaaap…..orang kata mak mentua lalu blakang pun tak nampak…..(mana nak nampak, mata dok depan…..betoi dak?) Ada rakan Cina kami yang sukakan sangat masakan ni. The bilimbi is related to the star-fruit (of the same genus).In the Malay culinary,the bilimbis are used in many dishes to replace the tamarind , the malabar tamarind or tomatoes. They give that sourish taste.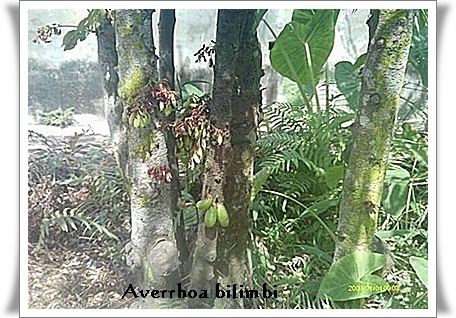 Subhanallah.Cantik sungguh buah-buah belimbing buluh yang cambah kat perdu. Subhanallah. It's a beauty, fruits dangling on the stems.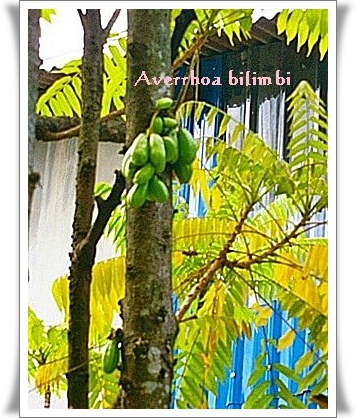 Kalau nak petik,kena pilih-pilih. Ada buah yg.kecil dan besar dalam satu tangkai. If you're plucking the fruits, you've got to pick the big ones from the lot.There're big and small fruits in a truss.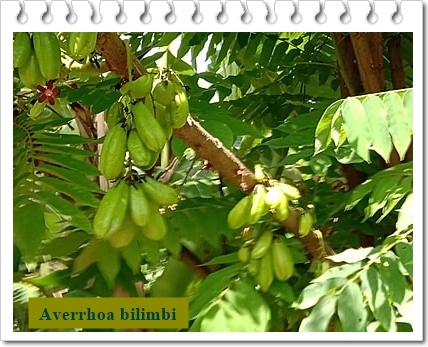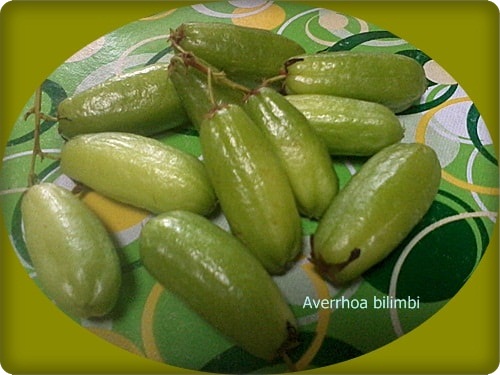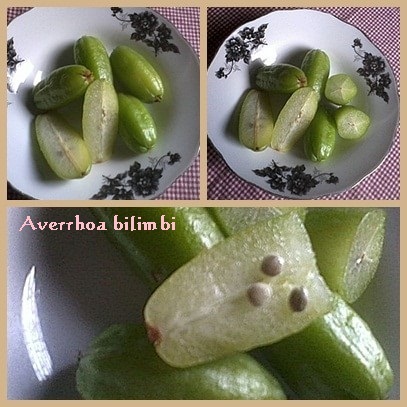 Buah belimbing buluh dengan keratan memanjang dan keratan lintang. 

The bilimbi fruits with the lengthwise and cross-sections of the fruits.

Biji2 buah belimbing buluh berbentuk bulat dan agak pipih sedikit. 

The seeds of the bilimbi are round with the sides a bit flattened.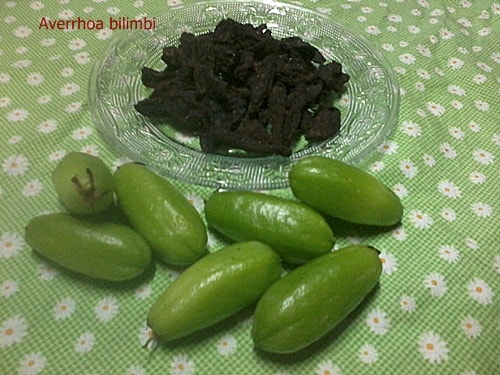 Buah belimbing kering sedap digunakan dalam masakan terutamanya dalam acar buah. The dried bilimbi fruits are delicious when added to dishes especially in making acar.
 — ♣ —