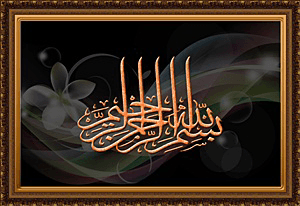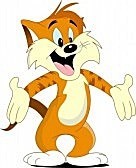 MIAU-MIAU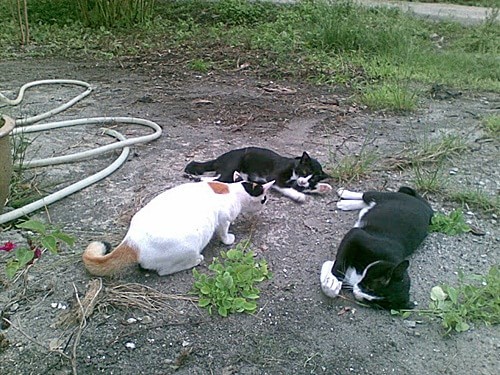 Si kucing-kucing ni plak suka sangat ngan akar pokok kucing galak(Acalypha indica).Sanggup kelahi untuk makan.Habis gondol akar pokok ni dibuatnya.Kami cuba bagi  akar ni kepada kucing baka Siam dan kacukan lain. Huh.. langsung tak peduli.Kucing-kucing tempatan ni saja yang suka teramat sangat. Gomol hingga meleleh air liur.Pernah ketika wabak kucing (penyakit hawar) menyerang, 5 ekor kucing kami terkorban.Alhamdulillah kucing yang sempat diberi akar ni terselamat.
Pokok kucing galak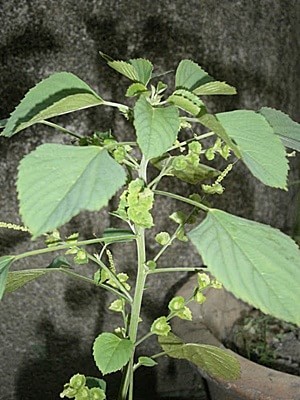 Pokok kucing galak ni tumbuh liar.Kebetulan tumbuh dlm.pasu terbiar yg.ada sedikit tanah dlm.nya.Alhamdulillah rezki kucing2 ni. This is a wild plant. Incidentally this particular plant here, grew in an unused pot with just a little soil in it. The cats are very fond of this herb. Locally known as kucing galak,meaning cats' craze. Normally only the roots of this plant will be chewed and eaten by the cats. The moment u pull out the plant from the ground,the cats can somehow trace it. They'll rush to get it even to the extent of quarrelling. InshaAllah this plant can stop purging,stomach upsets in cats. However it is a bit of aphrodisiac.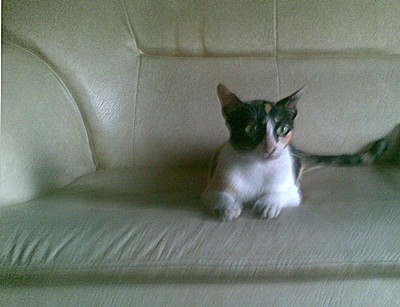 Ini Pong –ketua keluarga kucing rumah ni. This is Pong –head of the cat family in this hse.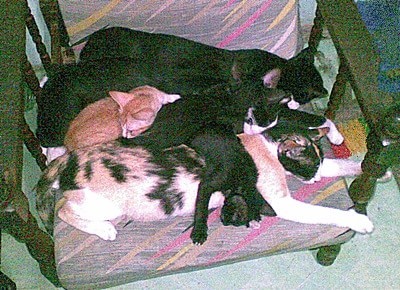 Bermanja ngan mak Pong.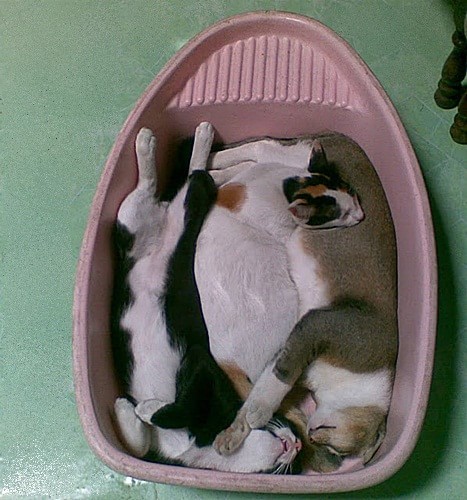 Sendat macam sadin dalam tin, tak kisah laa… Janji dapat tidoq himpit-himpit. Packed like sardines in the can…….so what….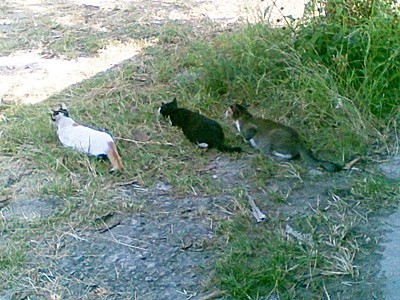 Syyyy……….sessi memerhati burung(bird watching session) Jaga dari tidoq,ni la kerja dia kalau tak main! Wakened up from their sleeps,this is what they'll do if not playing. Bird watching that's it!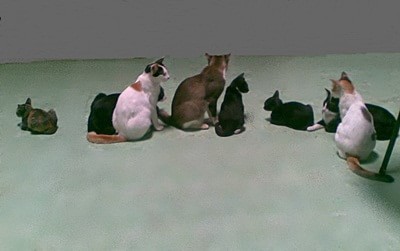 Waktu makan(lunch time!).Menu–nasi ngan ikan termenung/kembung goreng. Sedaaap tau,tuan pun gamak mkn.Karbohidrat dan protin. Lunch time! The menu is rice and freshly fried mackerel. It's very delicious ,u know. The owner dare to take it too.Rich in carbohydrate and protein.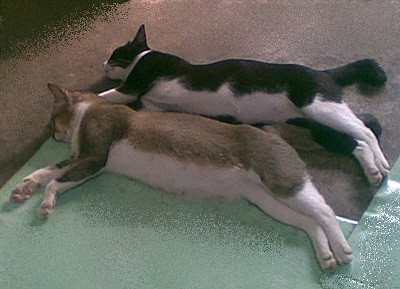 Tidoq sinambungan. Synchronize sleep.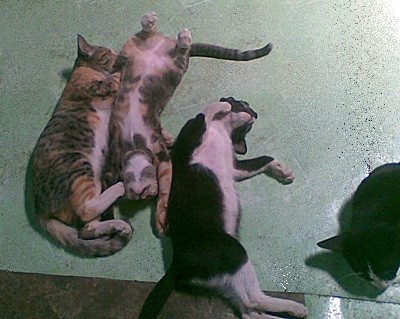 Letih sangat lepas main!  Too exhausted after so much fun.