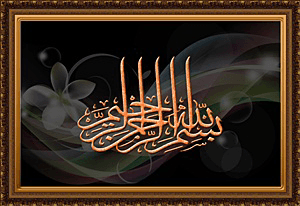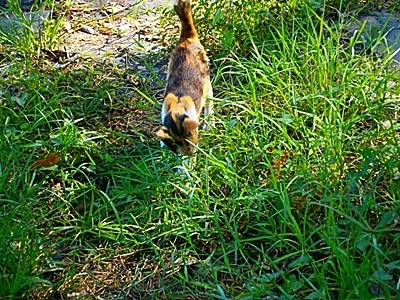 Comei tak sedap perut.Nak cari rumput buat ubat. Comei is having a stomach upset.She's taking some grass as remedy.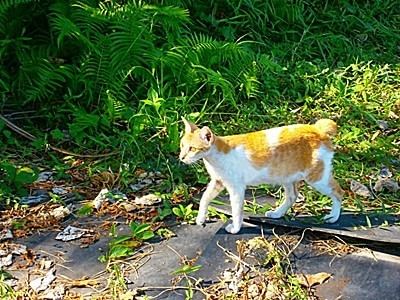 Kakak "were" mai dah…     …and here comes Sis "Were"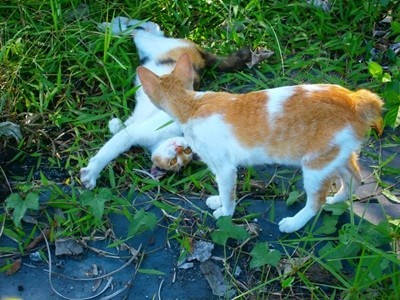 Comei : Tak mau main la..Kak "were".Orang sakit perut ni.  Comei : I'm not going to play right now…Sis "were".My stomach is upset.
Were : Melentang,melentang, nak urut.  Were: Lie on your back.I'll massage you.
Comei : Orait.   Comei : right on.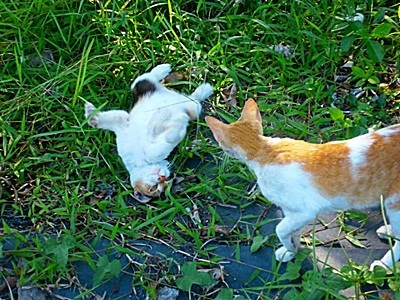 Comei : Oghang dah lentang dah, mai picit.  Comei : I'm lying on my back ,do massage please, Sis "were"
Were: Oi busuk la… Oghang sughuh(suruh) lentang.Hang siap ngan kentut sekali.Loklaq la…  Were: Stinks! …told you to lie on your back,but you farted as well.Crazy….
Comei : Angin nii…angin ni dok kacau satu hari.Legaa..  Comei : flatus….this wind has been bothering me the whole day. Oh what a relief …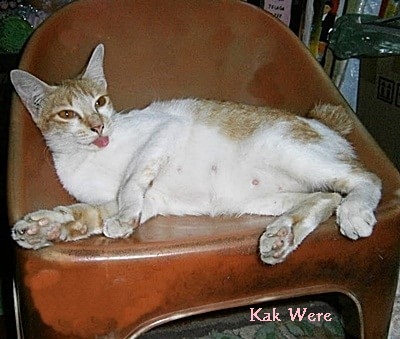 Kakak "were" terjelan (terjelir) lidah,bukan sebab dok jilat bulu tapi tengah marah sangat diusik tok wan..Macam2 perangai! Sekoq ni memang gaghang(garang). Sis "were" likes to stick out her tongue,not to lick her furs but to show her anger when annoyed……such characters!She's really fierce.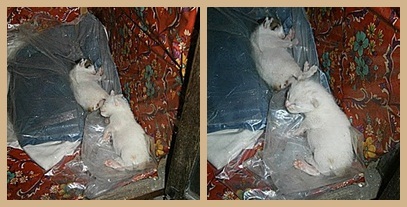 Anak2 kakak "Were" yg.belum buka mata lagi.  Sis "Were's" kittens,with eyes still closed.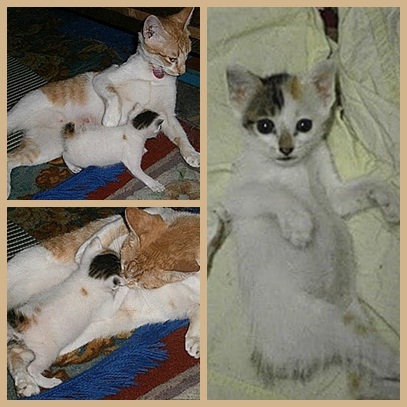 Tinggal sekoq anak. Left with one baby.
Nama Bunga,sbb.mak dia bunyi nga,nga bila nak menyusu anak ni. Budak boroi. This pot-belly is named Bunga.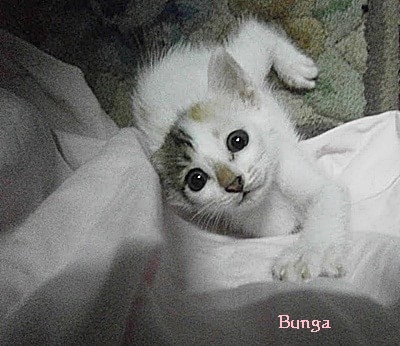 Buas sangat ni.  Hyperactive.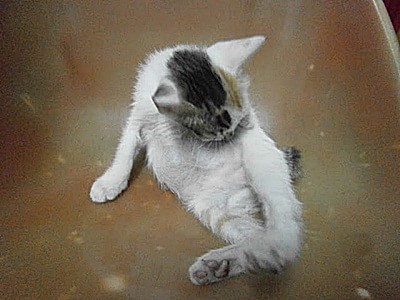 Mandi sebelum tidor. Mommy says clean yourself before going to bed.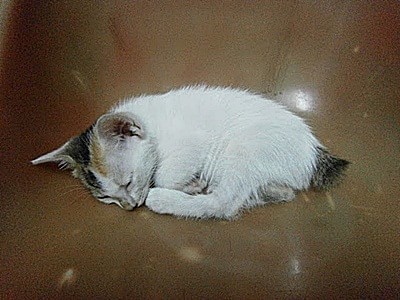 Dah lena.  Fast asleep.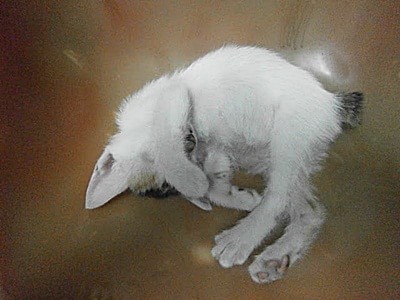 Tolong padam lampu la..silau ni.  Please switch off the light.It's glaring.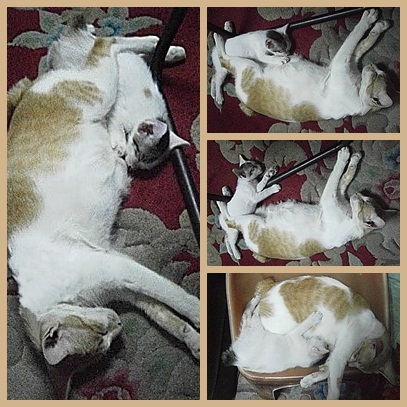 Tak ada adik beradik nak berkongsi susu.  

All for herself,no siblings to share with.

 

Kedua-dua terlena. 

Both fell asleep.
— ♥ —