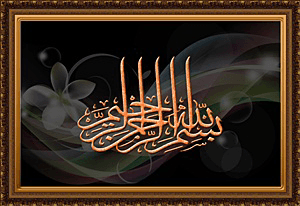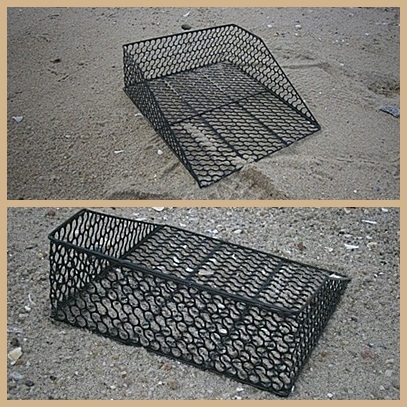 Alat ini dikatakan telah dihasilkan oleh seorang penjual alat-alat motosikal.Harga RM10 (2013).Ah Teik (awak-awak) yang mengesyorkan kepada kami alat ini. This device for capturing sand fleas and coquinas was said to be materialised by a motorcycle seller. The price is RM10 (2013).Ah Teik the fishing vessel crew recommended this device to us.

Sodokkan alat ini ke dalam pasir di gigi air.Ada rezeki ,InsyaAllah dapat…. Just dig the device into the sand at the wash zone. If there's luck,inshaAllah you'll get the coquinas and sand fleas.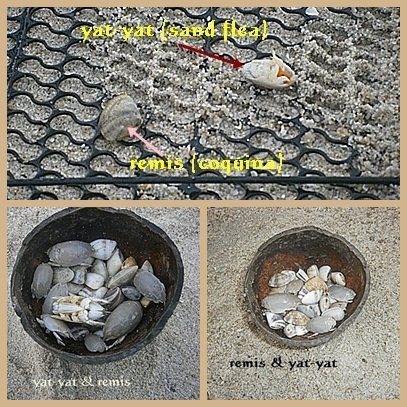 Subhanallah . Indahnya ciptaanMu ya Allah. Subhanallah. How beautiful are Your creations,oh Allah.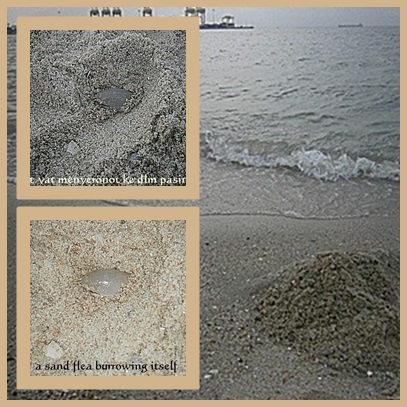 Bila diletakkan di pasir,yat-yat akan pantas menggali lubang. When placed on the sand, the sand flea will quickly burrow itself.
 — ♥ —