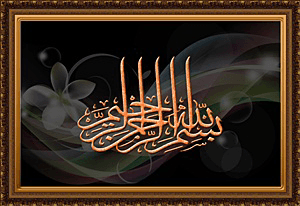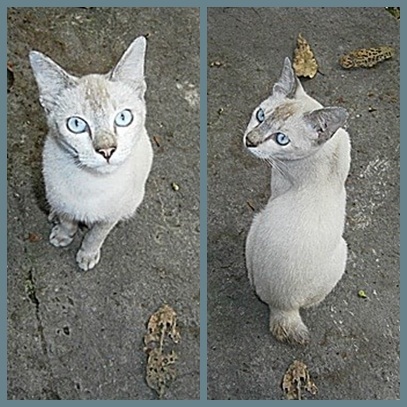 Aidil,si mata biru.Nama Aidil, sebab jumpa dia di bus-stop pada hari raya kedua. 

This blue-eyed is Aidil.Got its name after we found him on second  Eid day.Found him by the bus-stop.

 

Dok asyik dengaq bunyi burung. 

Engrossed in the chirping sounds of birds.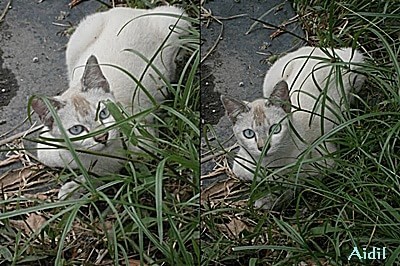 Nampak apa la tu…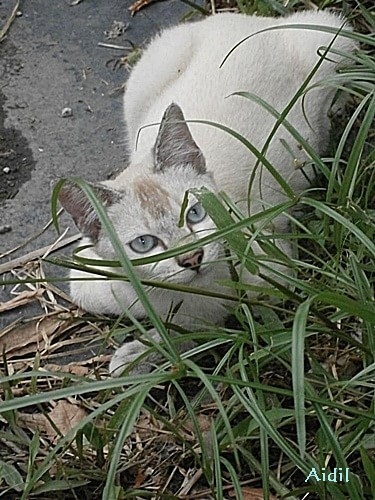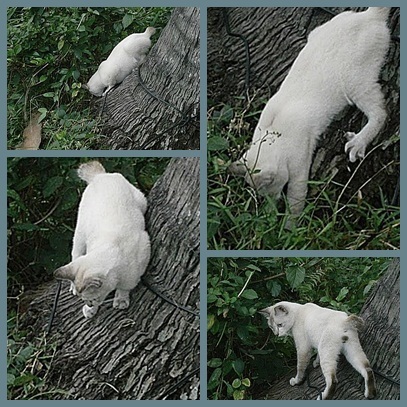 Jumpa anak katak la pulak….  

Found a baby toad.

Nampak mcm.dia lalu kut ni.  

Thought I saw him this way.

Sat hang…sat hang….  

U just wait…just wait…. 

La telepaih(terlepas) mana pulak?   

Oh dear,where has it gone to?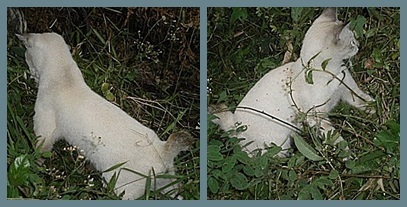 Ni dia….hang jgn.dok laghi (lari).   

Here u're….don't u dare run away.

 

Alahai….telepaih lagi….Dia ni 'crazy frog'la kut… tu laju sangat.  

Gosh…it's gone again…It must be the crazy frog I think…..that's why  it's too fast.

 

Dah la…Aidil…katak tu lebih cekap…dia pun nak idup jugak.

 

That's enough Aidil….little toad is smarter….it wants to survive too.
[wpvideosembed]http://www.youtube.com/watch?v=sjBde_vj31w[/wpvideosembed]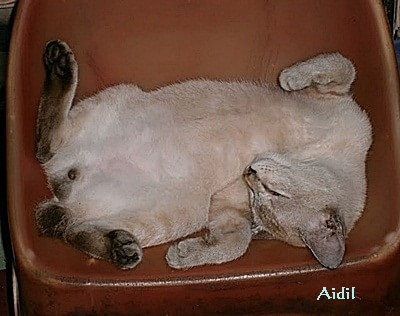 Ni lah akibat dia……Siang buaih(buas),malam tekelepek.  What happens now…….Too active during the day,exhausted towards the night. 
— ♥ —