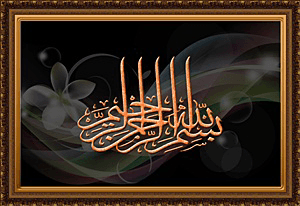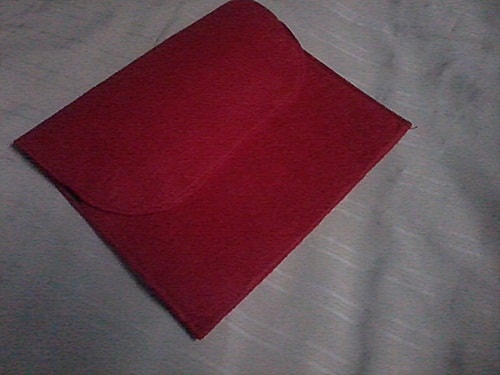 En. Suami telah menghadiri satu seminar dan mendapat beg nota ini sebagai salah satu item untuk peserta2. Diberinya kepada sang isteri. Terima kasih. Mr hubby attended a seminar and got this note pouch as one of the items given to the participants. Gave this to his better half… aww thank you. 
Lepas tu… memang tak boleh tukar tangan lagi. After this….. no change hands anymore.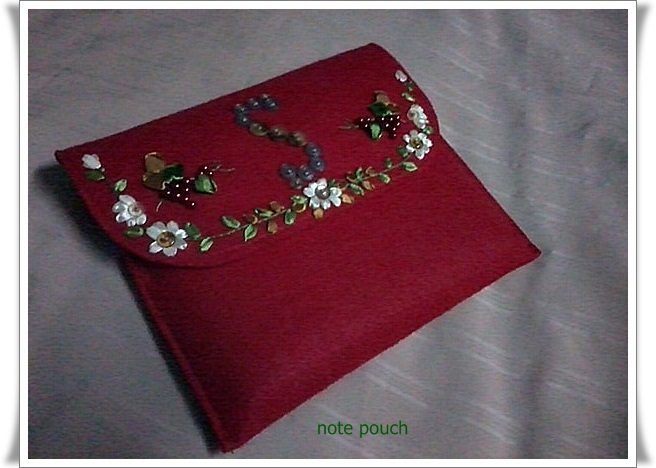 Sedikit reben, manik,benang dan butang, beg ni dah menjadi hak milik mutlak seorang wanita. With some ribbons, beads, threads and buttons, the pouch has turned strictly for a woman.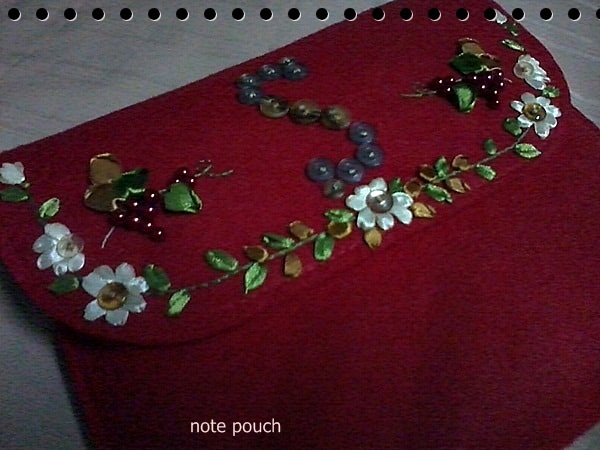 Alhamdulillah…..
–♥–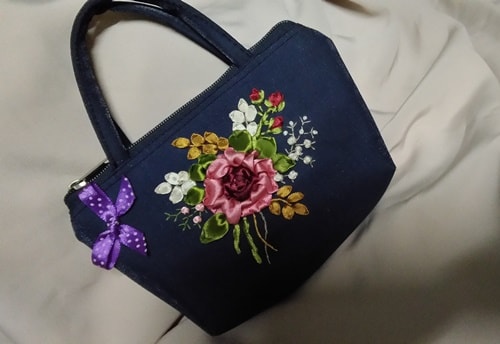 Sulaman reben utk menutup lambang di beg. The ribbon embroidery was sewn to conceal the label on this little tote bag.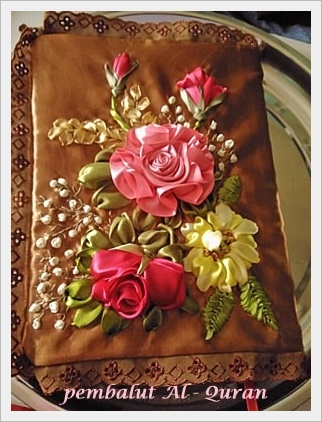 Pembalut Al-Quran untuk senaskah Al-Quran bagi hantaran perkahwinan. A cover for the Holy Quran, meant as a gift.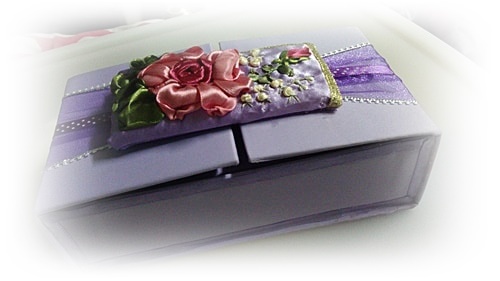 Sulaman reben di kotak hantaran. Ribbon embroidery on a gift box.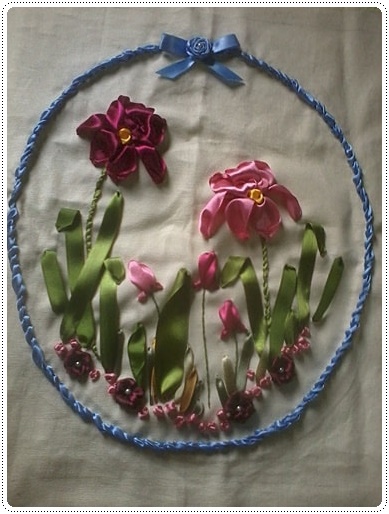 Untuk dibingkaikan (frame). To be framed.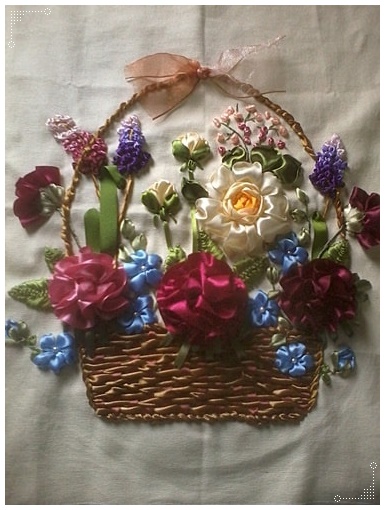 Untuk dibingkaikan (frame). To be framed.
–♥–