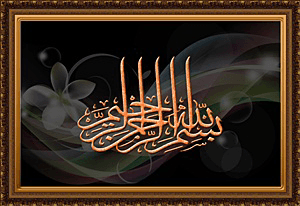 Bahan2 utk.sambal. Ingredients for the chilly paste.
Ikan bilis dibasuh dan digoreng hingga garing  .  Wash and fry the anchovies till crispy.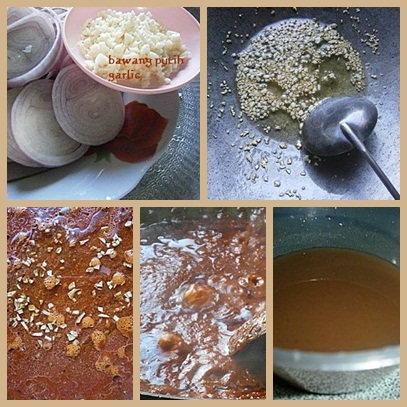 Hiris bwg.besar dan cincang bwg.putih. 

Slice the onions and garlic.

Tumis bwg.putih hingga kuning keemasan.

Fry the chopped garlics til golden brown.

Masukkan cili kering mesin. 

Add in the blended dried chillies.

Goreng hingga cili masak dan pekat.Masukkan air asam jawa.Kacau dan biar sekejap.

Fry the chillies till cooked and thickened.Add in the tamarind juice.Stir and let it be for awhile.
Masukkan hirisan bwg.besar dan goreng hingga layu. 

Add in the slices of onion and fry further till onions softened.

Masukkan ikan bilis dan kacau hingga sebati.Tutup api. 

Add in the anchovies and mix well with the chillies.Turn off the stove.
Sambal ikan bilis boleh dimakan dgn.nasi,pulut,roti atau ubi kayu rebus. This dish is deliciously taken with rice,glutinous rice,bread or boiled tapioca.
Lebihkan minyak untuk menumis….. versi ni lebih wangi.