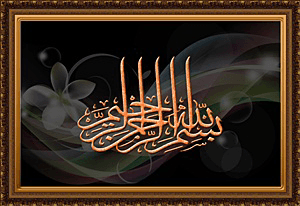 Ikan kekacang, sejenis ikan laut.Nama lain ikan ini ialah alu-alu atau tenak. Isinya lembut dan boleh diolah dalam pelbagai masakan. The Sphyraena spp. or commonly known as the barracuda is a marine fish.

Kekacang mempunyai muncung yg panjang dengan gigi-gigi yang tajam.
 سبحان ٱلله
  The bigeye barracuda has a long snout with very sharp teeth.
 Seperti badan kekacang yg panjang, telur-telurnya pun terdapat dalam sepasang pundi telur yang memanjang. Like its long body, the roes of the barracuda exist in a pair of elongated egg sacs.
–Ω–
Sambal tumis kekacang 
Persiang ikan bersih2. Katam 5. Lumur garam kunyit (oleh sebab nk makan telur ikan ni, jadi telur diselit dalam bahagian kepala….takut meletup masa goreng). 

Clean and cut the fish into 5 pieces. Coat with salt and turmeric powder (the roes were stuffed inside the head portion…….scared it might burst during frying).

Goreng jangan terlalu garing. Ketepikan. 

Fry but not too crispy. Put aside.
2 genggam cili kering dibuang biji dan dipotong pendek. Rebus hingga lembut. 

2 handfuls of dried chillies. Cut up. Remove the seeds and boil until soft.

Mesin dengan 5 ulas bawang putih hingga lumat. 

Blend the chillies with 5 pips of garlic until fine.
Hirisan dari 1 biji nenas(saiz ikut suka). Slices from 1 whole pineapple (any size will do).
Panaskan 1 cwn.minyak masak dalam kuali. 

Heat 1 cup of cooking oil in a wok.

Tuangkan pes cili dan goreng hingga wangi dan cili betul2 masak. 

Pour in the chilly paste and fry until aromatic and the paste is thoroughly cooked.

Masukkan hirisan nenas dan hirisan dari 2 biji bawang besar. 

Add in the slices of 1 whole pineapple and slices of 2 onions.

Tambahkan air dan masak hingga nenas lembut. 

Add in water and cook further until the pineapple softens.
Masukkan sedikit air asam jawa. 

Add in a little amount of tamarind juice.

Masukkan gula dan garam secukup rasa. 

Add in sugar and salt to taste.

Masukkan ikan dan kacau sebati. 

Throw in the fish and mix well.
          الحمد لله