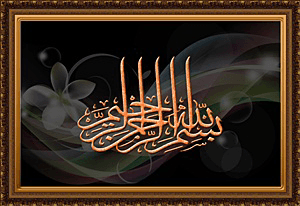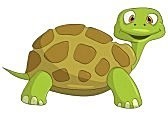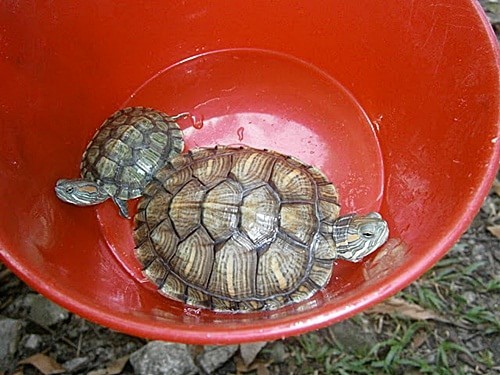 Sejenis reptilia.Kecik2 warna hijau,besaq rona koko. The tortoise is a reptile. These particular species is green in colour during the young stage.It turns brown as it gets older.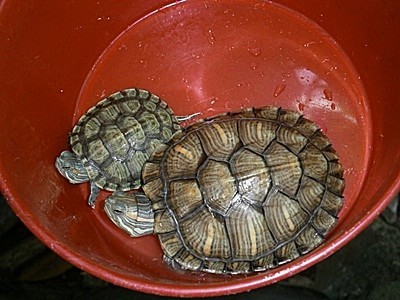 Adik: Abg.awat kita kena dok kat ni. Little fella : Why are we left here?
Abg.: Relek lah..biaq along tu basuh bersih2 rumah kita.Hang jugak yg.dok komplen banyak aih.. Big guy : Just relax…..let our owner clean our home. Stop complaining.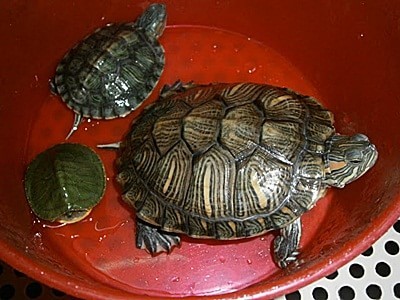 Ada 'member' baru. There's a new member.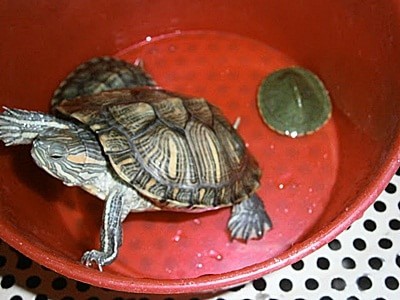 Adik: Abg. nak pi mana ni? Little fella : Where are u going bro' ?
Abg: Oghang dok 'stretching' ni.Hang tak senaman langsung…mana boleh. Nanti krem baru hang nak tau.  Big guy : I'm doing some stretching. U're not exercising at all …..too bad. U'll get cramps and u'll be sorry for that.
Adik: Betoi aaa…..?  Little fella : oh really?
Abg.: Haaa.. la…..   Big guy : yep.
Home sweet home….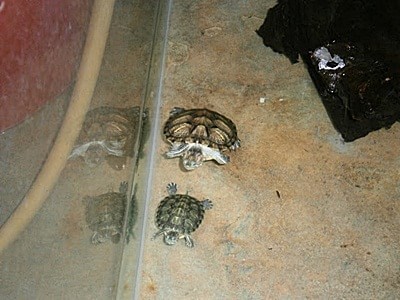 Ma ceh along! Rumah dah bersih….Yee ha….. Thank you 'along'. Home sweet home at last.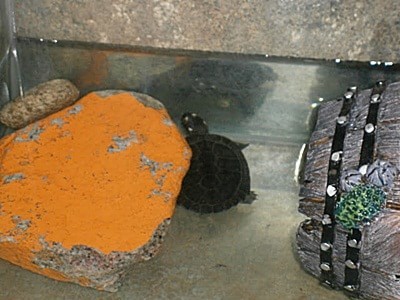 Roe dok tengok cermin. Oit.. Cantik dah tu…. 'Roe' is looking into the mirror. "Mirror-mirror on the wall,who's the prettiest of us all'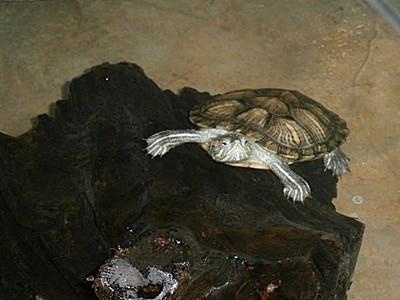 Nak releks sat..  Need to relax awhile.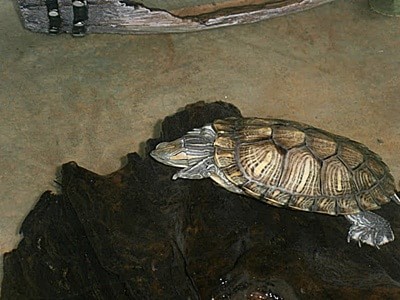 Zzzzzzzzzz……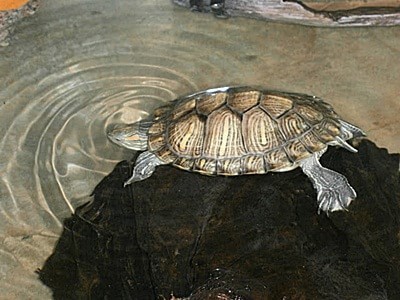 Nak mandi la plak….'Test' ayaq dulu….orait!  The water is ok for a dip.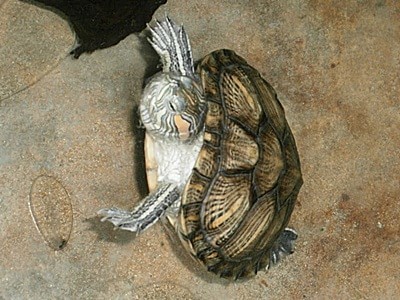 Sejuk dan segar……nak plak musim kemarau ni.  Nyamaaan terasa.  Cool and refreshing…..what more on a hot day like this.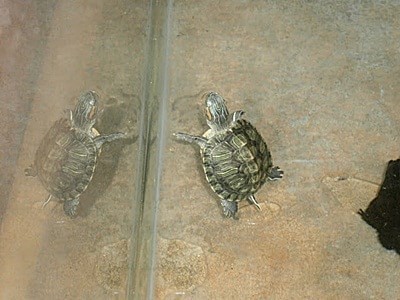 Renang cik oi renang. Swim baby swim.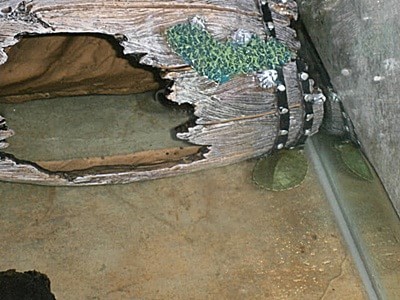 Masing2 ada sudut kegemaran utk.lepak. Everyone has a favourite spot.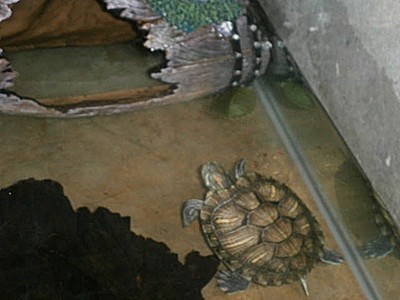 Oit cik adik…buat pa tu?  What are you doing sweetie.