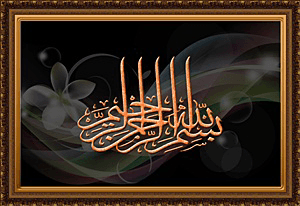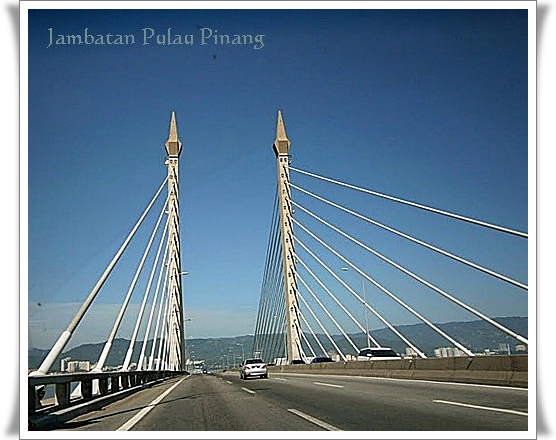 Jambatan Pulau Pinang merupakan jambatan terpanjang di Malaysia dan yang ke 4 terpanjang di Asia Tenggara.Ia dirasmikan pada 14-09-1985. Subhanallah. The Penang Bridge is the longest bridge in Malaysia and the 4th.longest in South-east Asia — the current ranking as on Aug.2013. Subhanallah.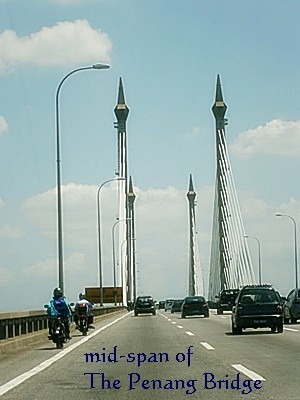 Di pertengahan jambatan. At the mid-span.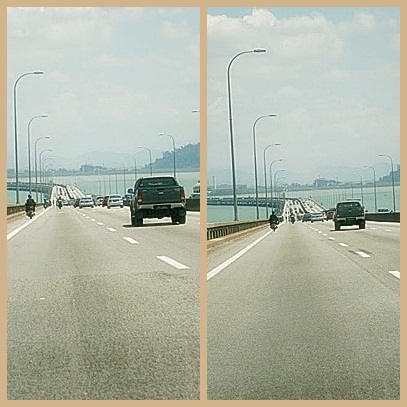 Menuju ke tanah besar/Butterworth. Heading towards mainland/Butterworth.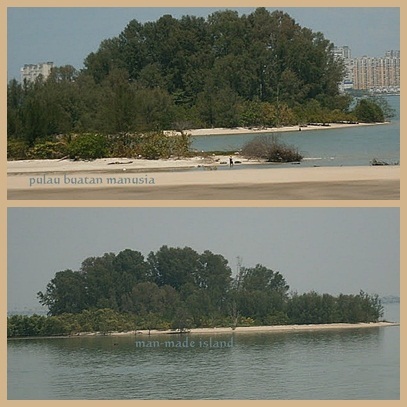 Pulau buatan manusia.Di sebelah jambatan menghala ke Butterworth. Sarang ular,mungkin ular laut. A man-made island.This side of the bridge towards Butterworth. Haven for serpents,most probably sea serpents.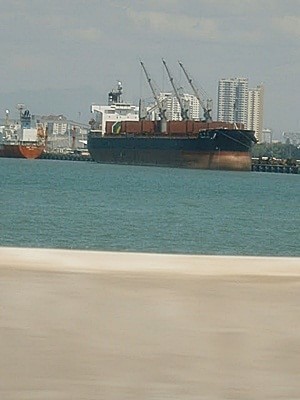 Kapal kargo di terminal kargo pukal di sebelah Butterworth. A cargo vessel at the Bulk Terminal, Butterworth side.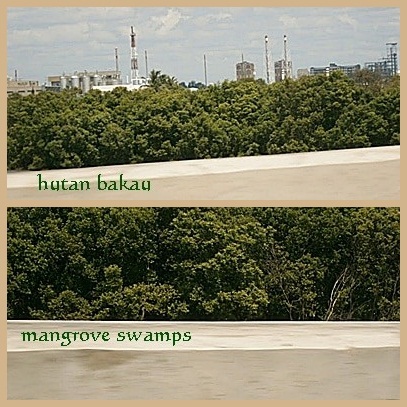 Hutan bakau di pantai Butterworth,berhampiran jambatan. Mangrove swamps on the shore of Butterworth,close to the bridge.
— ♦ —