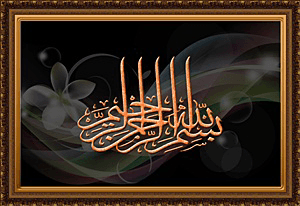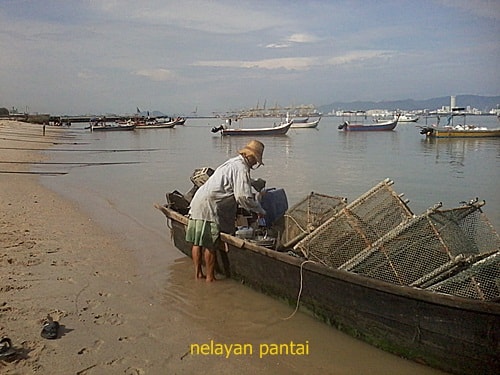 Turun ke laut kena ikut pasang surut air. A fisherman going out to sea has to follow the tides.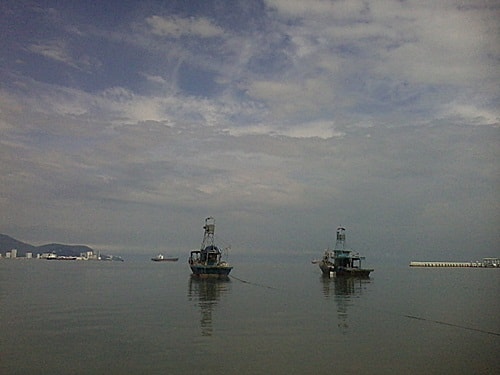 Nelayan ni tak perlu pergi jauh. Tempat dia hanya di selat ni saja,di antara pulau dan Sbg.Perai. This fisherman needs not go far. His area is the straits , i.e. the waters between the island (Penang Island) and the mainland.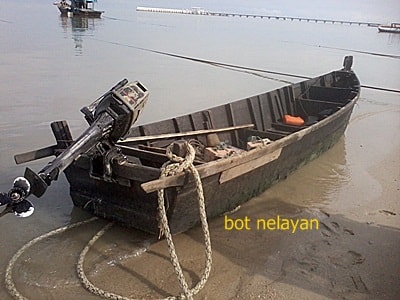 Dia menggunakan enjin sangkut pada bot nelayannya. He uses an outboard engine for his fishing boat.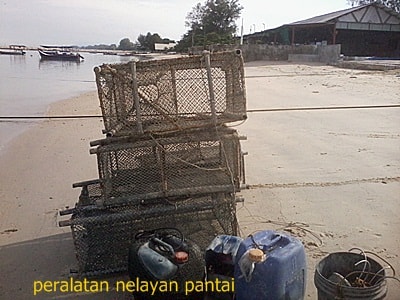 Nelayan pantai ini menggunakan bubu sebagai teknik penangkapan. Jenis2 ikan yang ditangkap ialah sembilang dan kerapu. Harga semasa (September 2013) bagi ikan sembilang ialah RM 15 ke atas untuk sekilo. This coastal fisherman uses traps as his fishing technique. These traps are locally known as 'bubu'.The fishes that he goes for are the eeltail catfish and the grouper.The current (September 2013) price for the eeltail catfish is RM 15 and above for a kilogramme.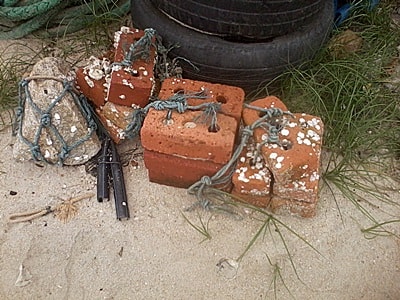 Batu-batan ini digunakan untuk menenggelamkan bubu-bubu. These bricks and rocks are used as weights to sink the traps.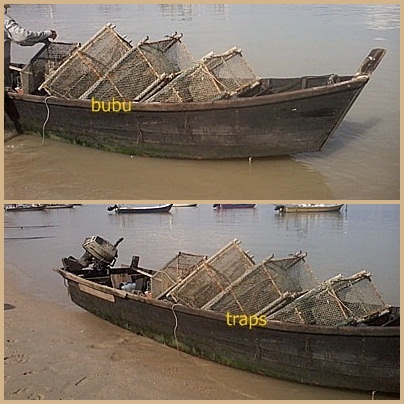 Empat bubu kesemuanya. Four traps altogether.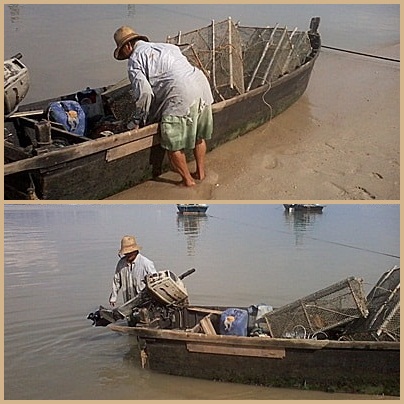 Hampir bersedia ke laut. Almost ready to set off.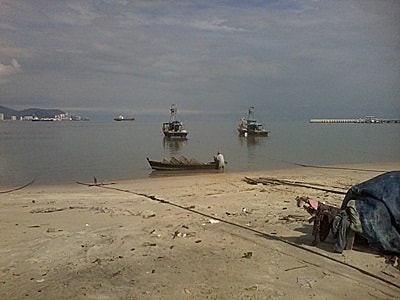 Allah memberi kepada yang berusaha. Allah grants to those who are diligent.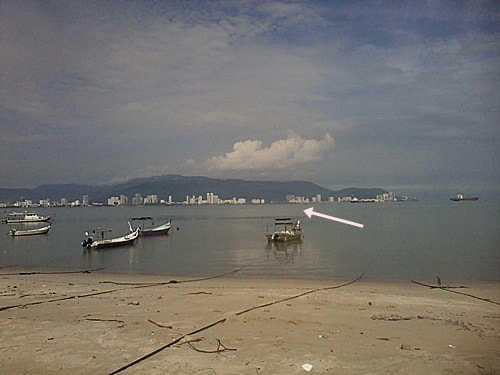 Kawasan yang dituju. The area he'll destine to.
–Ω–