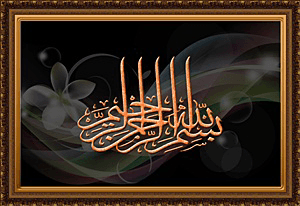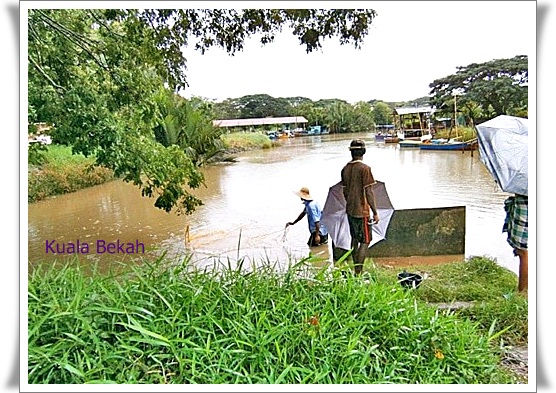 Suasana selepas hujan.Menjala ikan di kuala.  Net casting at the estuary,after the rain.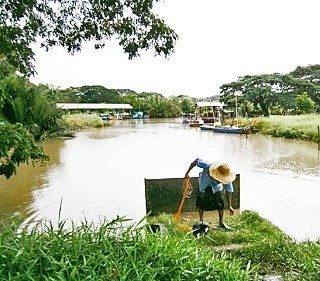 Dapat ikan kedera,tapi habih banyak kederat? Pasai sekali lempaq jala dapat sekoq ja.  Kesiaaannn……….  What a pity,after all the trouble, he ended up with one tiny fish.It's okay,coz the fun is there.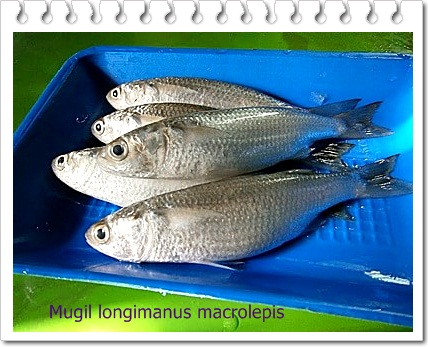 Ikan kedera,jenis ikan yang kawan kita ni dapat. The fish caught by this guy was of this Mugil longimanus/macrolepis.The common name is tabilong.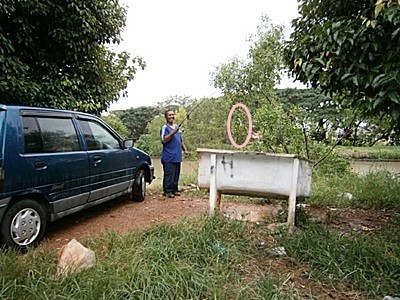 Sedara ni dapat ikan pedukang /bedukang.(Tachysurus leiotocephalus). Nak goreng utk.kucing-kucing di rumah katanya.Musim ujan mcm.ni ikan temenung mahai gila.Kucing plak tak kebuloq sangat sadin dlm.tin tu….pandai depa.Rezki memancing ni tak menentu.Kadang-kadang pedukang besaq-besaq.Yg.tu tuan buat gulai la…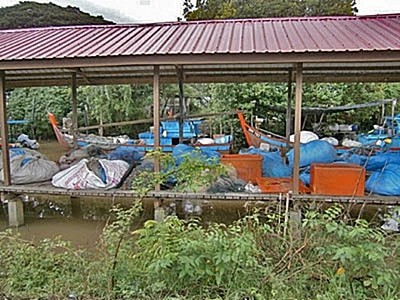 Pelantaq ikan di tambatan. A pier for the fishermen at the moorage.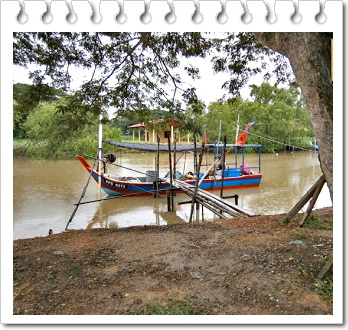 Bot nelayan di tambatan persendirian. A fishing boat at an individual moorage.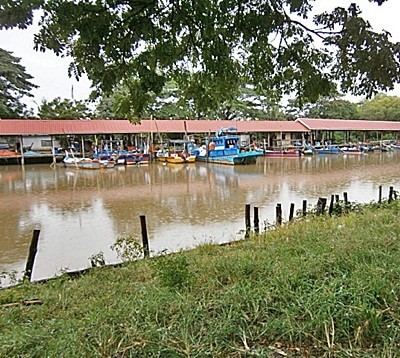 Parking ramai-ramai.Besa tengok dak?Di Swettenham Pier Penang ada bot-bot mewah parking, mahai ooooo…kena caj parking, tapi di sini tak tau la berapa…… tak kena duit kot. Maybe there's no moorage imposed here as compared to the Marina Bay.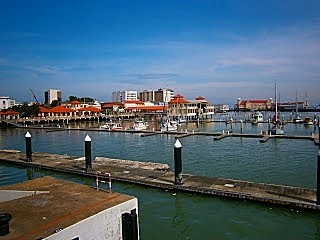 Marina Bay,Swettenham Pier,Penang.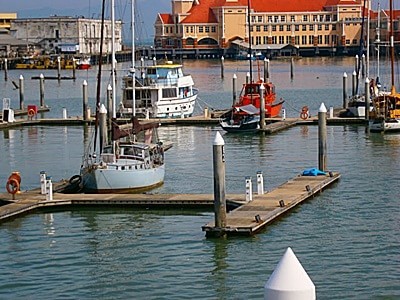 Bot-bot mewah parking di Marina Bay. Luxurious boats at the Marina Bay.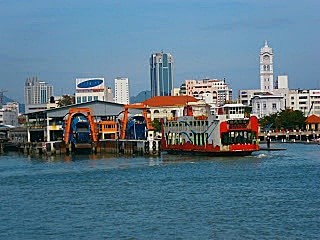 Yang ni tak kena caj parking,dah kerja dia…. No pierage imposed coz the ferry is for duty.