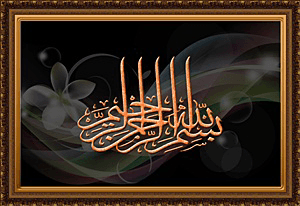 Ah Teik seorang awak-awak yang tidak lokek dengan apa yang dia tahu. Ah Teik is a fishing vessel crew who's not stingy of what he knows.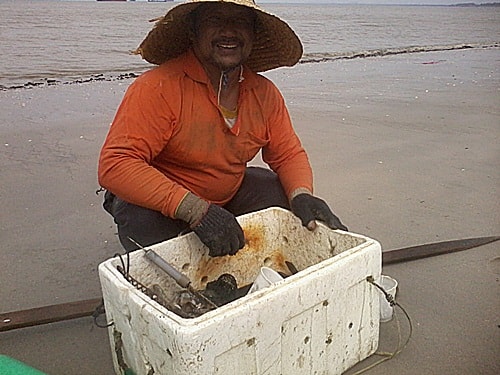 Dia peramah dan mudah tersenyum.Pertama kali berjumpa dengan beliau tetapi semacam biasa kenal.Patutlah! Muka macam Jackie Chan.
Pada hari-hari yang mereka tidak keluar ke laut,beliau menggunakan masa itu untuk mencari rezeki di persisiran pantai.
Dia utamakan  mencari tiram-tiram di celahan batu di persisiran pantai ketika air surut.
He is friendly and is generous with his smiles. Met him for the first time but he seemed so familiar.No wonder! He looks like Jackie Chan.
On days when they're not sea-outing,he'll occupy his time looking for oysters among the rocks by the shore during low tides.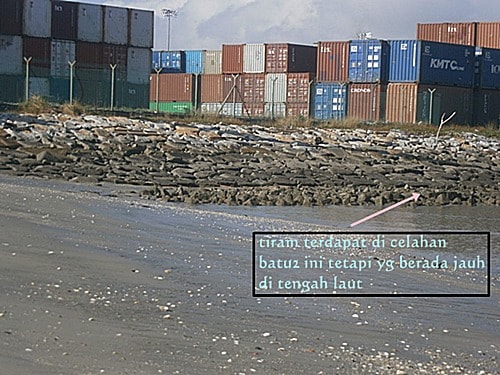 Ah Teik mencari tiram-tiram di celahan batu.Tiram lebih banyak didapati di batu-batu yang jauh ke tengah laut.
Ah Teik collects oysters among the rocks. However, plenty of oysters can be found further down the sea.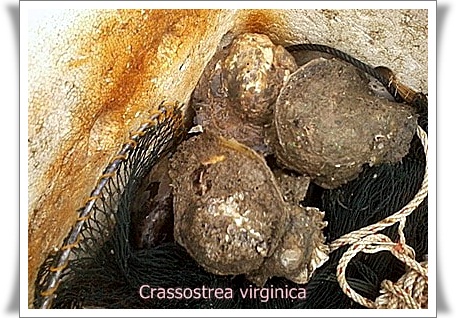 Tiram mendapat permintaan dari restoran-restoran pantai.  Oysters are on demand from seaside restaurants.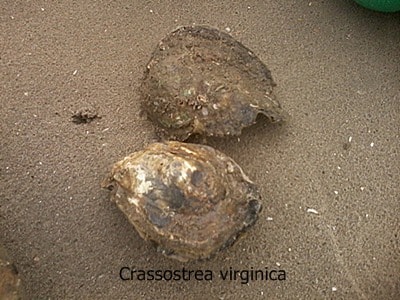 Tiram sebesar ini berharga RM3 seekor. Oysters of this size can fetch a price of RM3 each.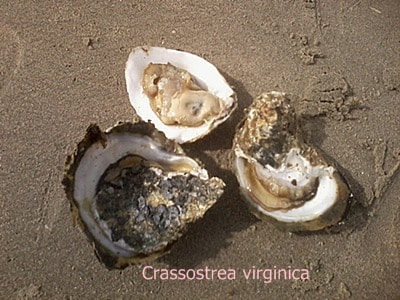 Adakala ketika menanggalkan tiram-tiram dari permukaan batu, cangkarang tiram akan terkopak.Restoran-restoran tidak akan menerima tiram-tiram yang berkeadaan begini. There're times while removing the oysters from the surface of the rock, the shells of the oysters tend to break.The restaurant proprietors are not willing to take oysters in this condition. 
Di restoran, tiram dihidang mentah dengan jus limau (seperti Mr.Bean makan tu la…). In restaurants,oysters are served raw with lime/lemon juice (like what Mr.Bean ate…)
Menurut Ah Teik,tiram sedap digoreng dengan telur yang dipukul. To Ah Teik,oysters fried with beaten eggs are delicious.
Kami buat goreng kunyit saja .We just fried them in turmeric powder.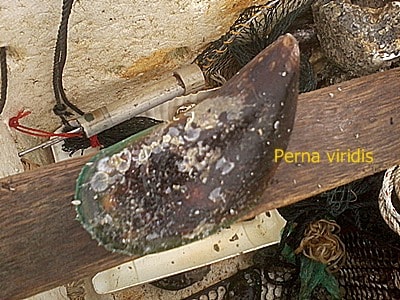 Ah Teik juga mengutip siput sudu atau kupang.  Ah Teik also gathers Asian Green Mussels.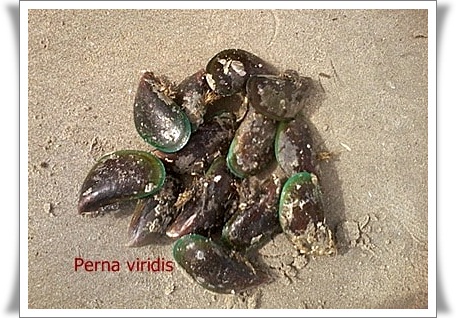 Restoran-restoran hanya memilih siput sudu yang besar-besar sahaja. Restaurants only sought for large mussels.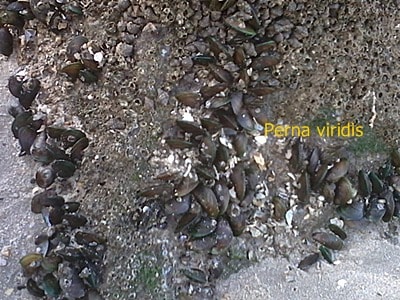 Kupang atau siput sudu hidup melekat pada batu-batu.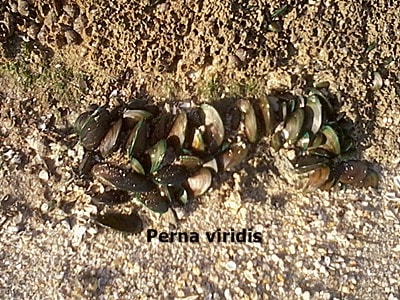 Ini adalah habitat asal kejadian kupang.Kupang wujud dalam kelompok.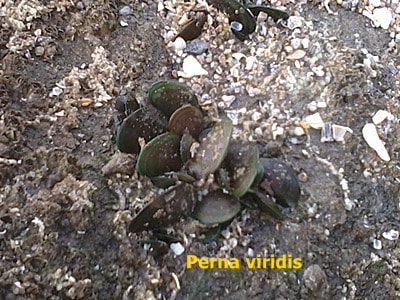 The Asian Green Mussels exist in clumps on the surfaces of rocks.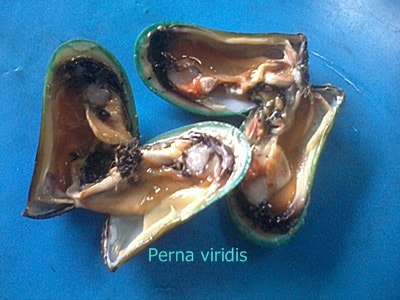 Lain-lain tangkapan Ah Teik :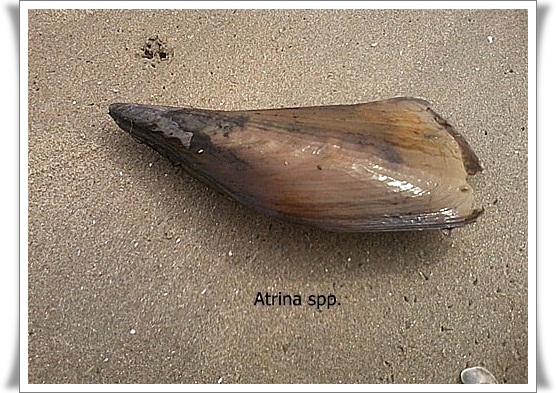 Siput kemudi dah tak banyak di kawasan ni. There're not many fan mussels/fan shells in this area.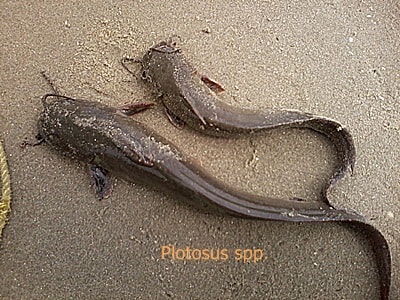 2 ekor sembilang yang diperolehi. He caught 2 eel-tail catfish.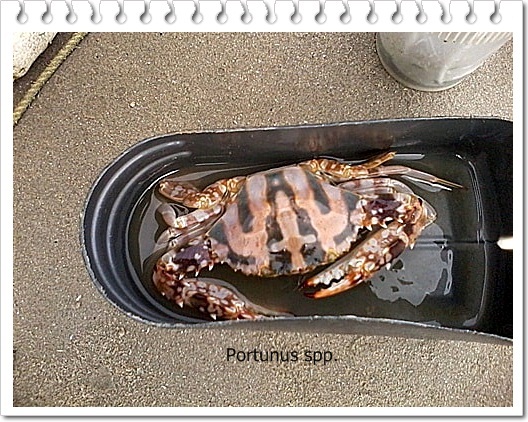 Ketam bunga diperolehi Ah Teik. The flower crab caught by Ah Teik.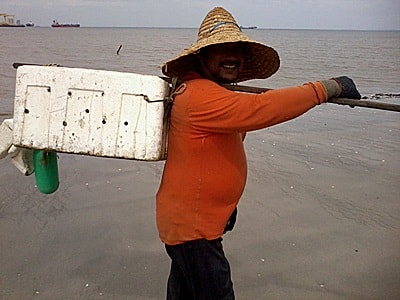 Terima kasih banyak-banyak Ah Teik.Semoga kita jumpa lagi.  Thanks a lot Ah Teik. Looking forward to see you again.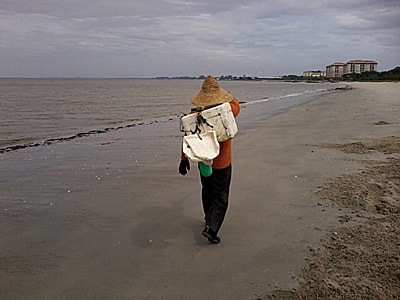 Ah Teik dalam perjalanan pulang.Dia akan berjalan sejauh 2 kilometer. Ah Teik making his way home.He'll be walking for 2 kilometres.
— Ω —