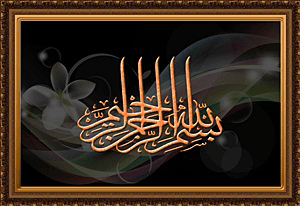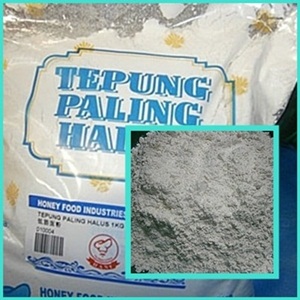 1 kg tepung gandum (tepung halus ni disyorkan oleh pekedai). 1 kg wheat flour.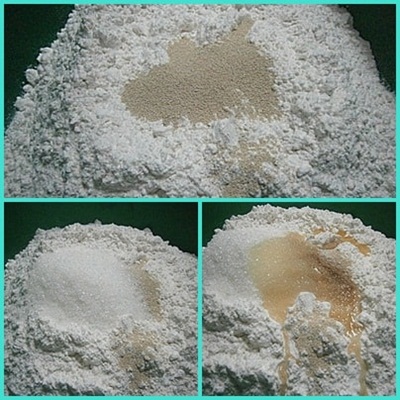 Masukkan 1 peket (11g) yis segera ke dlm. tepung. 

Add in 1 sachet (11g) of instant yeast.

Masukkan 1 cwn.gula. 

Add 1 cup of sugar.

Masukkan ½ cwn. minyak jagung/minyak masak. 

Add ½ cup corn oil/cooking oil.

Gaul sebati dan tambah air (lebihkurang 2½ cwn. air, jangan masuk air sekali gus). Catatan : jumlah air yg. digunakan bergantung kepada mutu tepung, mungkin kurang atau lebih dr.sukatan yg diberikan.  

Mix  well and add water to it (approximately 2½ cups of water, add in gradually). NB: the amount of water used depends on the quality of the flour,it may be less or more than the one stated in the recipe.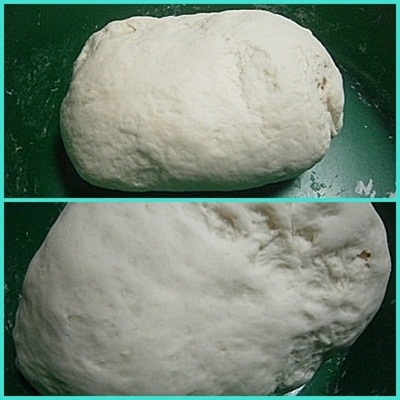 Uli adunan tersebut dengan tangan selama 10 atau 15 minit atau sehingga adunan menjadi licin dan kenyal.Tutup dengan tuala kecil dan biarkan di tempat panas sehingga ia kembang sekali ganda.

 Knead the dough by hand for about 10 to 15 mins. or until the dough is smooth and springy.Cover with a tea towel and leave in a warm place til it doubles in size.

Tekan2kan adunan tersebut.Timbangkan adunan menjadi 60g setiap satu dan bentukkan bulat2 dan biarkan selama 10 minit. 

Punch the dough. Scale the dough at 60g each,round it and leave it to rest for 10 mins.

Canaikan adunan dan isikan inti.Tutup inti dengan mencantumkan hujung adunan tadi mengikut bentuk yang disukai.Alaskan setiap biji kuih pau dengan kertas kalis gris empat segi. 

Flatten the dough and place the filling.Wrap the filling by folding the edge of the dough to the desired shape.Place each pao on a small piece of square grease -proof paper.

Biarkan kuih pau selama 35 minit atau sehingga ia kembang elok. 

Allow the paos to rest for approximately 35 mins. or well proofed.

Letakkan pao dalam kukusan dan kukus selama 10 minit pada suhu yang tinggi. Place the paos in a steamer and steam for 10 mins. on high heat.
Alhamdulillah…..