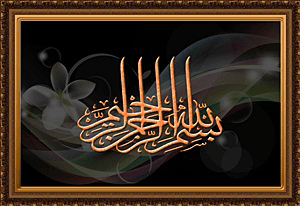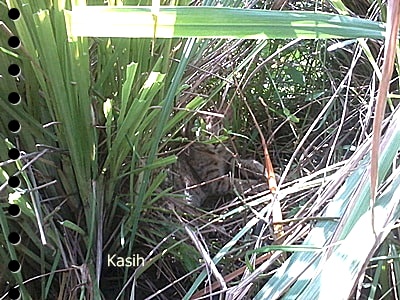 Siapa tu? Hai !  Who's that? Hi !
Bersantai dalam rumpun serai. Relaxing in the lemongrass bush.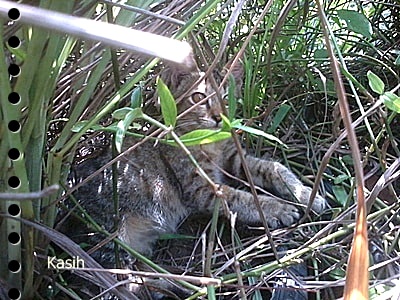 Si Kasih rupanya. Oh…..it's 'Kasih'(love).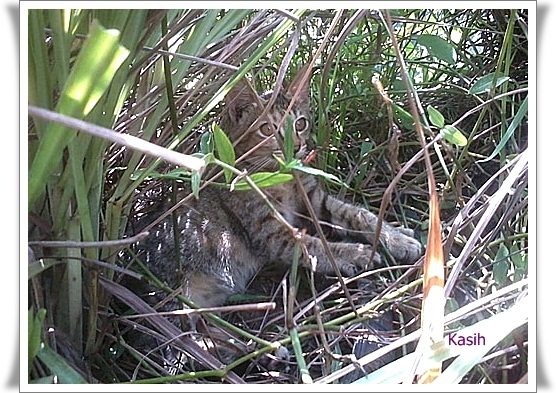 Kasih anak Kak 'Were', sambil bersantai tu tunggu burung2 yang mendarat.Payah sebenarnya nak dapat sekoq(seekor) pun. Tunggu la…Kasih.  'Kasih', Sis 'Were' little girl,is relaxing while waiting for birds to land. It's hard luck actually to get hold of one. Keep on waiting …… dear….
–♥–